Lead Acquisition: A How-To Guide for the Legal Market
Acquiring new clients is the goal of every law firm. Here, we'll talk about lead acquisition techniques to drive more clients to your website/office.
Marketing is the most straightforward way to set your legal service apart from your competition.
Putting in the time and effort now can fill your lead acquisition pipeline for months to come.
Yet, advertising a legal service is difficult because you're limited compared to other sectors.
While successful advertising is never easy for any industry, the legal service wasn't even allowed to advertise until the 1970s.
Even though it is now appropriate, the law firms face challenges such as limits in language, mediums, and even in public opinion on whether legal services should be able to advertise at all.
While traditional advertising avenues are available, some of the most recent methods of advertising, such as social media outreach and support, are in many ways off-limits because they are too akin to solicitation and ambulance chasing.
Digital marketing remains a viable lead acquisition method for law firms. All you need to do is:
start with strategy,
hone your SEO and web presence,
and focus on issues directly related to law.
Begin with a Lead Acquisition Strategy
One of the most significant mistakes businesses make in marketing isn't related to channels or messaging.
It's the failure to develop a sound strategy before starting a campaign.
Strategy depends on your individual business needs and your target market. But everyone begins in the same place: by setting goals and KPIs.
Set Goals
Goal setting is critical for a strategy because your law firm's operating capacity is limited.
You can only take on a set number of new clients and cases before you run out of resources to help them all.
Attracting too many clients sounds like a good thing, but you don't want to be in a position where you're routinely turning the perfect clients down.
Still, you don't want your campaign to reach only a few new clients. Your customer acquisition cost shouldn't be more than the average value of a new customer
Thus, your strategy should be focused on generating the right number of new clients.
Essentially, your lead acquisition pipeline should attract the number of prospective clients required to meet your optimum number of newly signed clients minus the clients who fall out of the pipeline.
Set KPIs
Using digital marketing for lead acquisition provides you with an infinite number of measurements or key performance indicators (KPIs).
As a law firm, the KPIs you measure will be different to other businesses.
We recommend beginning with the following measurements and adding more depending on your goals:
Unique visits
Return visits
Landing page conversion
SEO performance
Opt-In registration
Mobile traffic conversion
Time spent per visit
In addition to these digital marketing KPIs, it's also worth looking at:
Marketing campaign ROI
Marketing originated customer percentage
Customer acquisition cost
These KPIs aren't exhaustive, but these lists represent a good starting point from which to build your strategy.
For example, if you're looking for landing page conversion, you'd build a strategy to increase those measurements and so on.
Once you've built your strategy, you're ready to move on to the next steps: honing your web presence and focusing on law-centric topics.
Hone Your SEO and Web Presence
Future clients live online.
Sure, they'll respond to radio ads, billboards, and other forms of traditional advertising. But if you want to reach out and touch your customers in real time, there's no avoiding the web.
Surviving on the web today means honing your SEO skills
SEO is search engine optimization, and it represents a series of strategies used to make your website and other content visible on the internet.
If you've ever wondered how your competition made it to the top spot on Google – they did it with SEO.
And while you might be more concerned with billable hours than reaching the top spot on Google, you should re-direct your focus.
The number one position on Google receives 33% of search traffic for the keyword. Are you prepared to give up 33% of your potential customers? We didn't think so.
How can a law firm use SEO correctly?
There are a few ideas to keep in mind.
Keyword Research
Before you even begin putting together a website, content, or social media, you need to identify the most useful keywords.
As a lawyer, you want to remain on the straight and narrow path with purchase intent keywords. These are keywords that suggest the person performing the search is actively looking for legal service.
In most cases, you're looking for both individual words (attorney, lawyer, Austin, etc.) and phrases called long-tail keywords.
Ultimately, you're looking to emulate what potential clients might type into the search engine.
Start by finding terms related to your area of practice. Mix and match those keywords to see what people in your local area prefer. For example, some target groups are more likely to type in 'attorney' rather than 'lawyer,' so you'd ultimately chose 'attorney' to generate more traffic.
You also want to find long-tail keywords that generate a significant number of searches but aren't highly competitive.
What About Your Competition's Keywords?
In many cases, a business may use their rival's names to capitalize on their competition's SEO.
For example, they might use a paid advertising campaign with Google AdWords to place an ad for their business next to their competition's keywords.
It sounds tempting but be sure to read up on your state's rules of professional conduct before using keywords this way.
One case in South Carolina and another in North Carolina considered these rules to be a violation of the Lawyer's Oath in each state because running ads in this manner violated the rules of professionalism.
In other words, advertising on potential opposing council's ground is seen by some bar associations as dishonest or even fraudulent.
It's just another reason to hone your keywords and focus on them rather than trying to fill your lead acquisition pipeline from someone else's trough.
Organize Your Site
Google loves content it can crawl through with little effort, so a well-organized site will help you rank higher in the search results.
Your website should represent one overall theme. If your primary practice is family law, then the primary concern of your site will be family law. Don't add miscellaneous information about probate law if it's a tiny part of your practice. If anything, create a single page for it.
Rather than shoving all your focused content into a few pages, it's better to generate a page for each area of practice.
Each page should also be clearly labeled according to its category to make it easier to find.
If you're creating a family law website, you will create a sub-topic for:
Divorce
Custody
Child Support
Visitation
Adoption
Separation Agreements
Etc.
Use internal links on individual sub-topics, but don't confuse the topics by writing about both divorce and adoption on the same page.
The bottom line is that when it's easy for potential clients to navigate your site, then it will also be easier for Google to navigate your site. It will boost your organic traffic and drive lead acquisition once those customers arrive.
Content Marketing
Mastering the SEO basics (like keyword optimization and site organization) set a solid foundation for your search results. But you'll also need to keep up with trends.
What is the fastest growing trend in marketing right now?
It's content marketing.
Here are a few of the things content marketing does for you:
Drives traffic to your site
Facilitates conversations
Builds trust with an audience
Educates consumers
Engages buyers
Provides relevant posts for sharing on social media
Generates universal utility
Yes, well-written content performs all these functions and more.
Many businesses have the luxury of employing the content marketing agencies popping up across the world.
But if you're looking to bolster lead acquisition within the rules governing law firms, your options are slightly more limited because some states are picky about what, if any, legal advice you can publish online.
Your best option is to create content that is written by legal professionals.
Whether it's written by a lawyer or paralegal, your content marketing should either be done in-house or by an agency specializing in law content.
Focus on Organic Results
In many industries, a combination of organic and paid search provides the most fruit.
But as has been repeated throughout this article, lead acquisition for law is different. Pay-per-click and paid search results can be an ethical quagmire for law firms if you don't get them precisely right.
It's even riskier to keep up with trends in this area because you never know how the state bar will react to a new marketing tactic.
Plus, PPC is incredibly expensive for law firms. The most basic search terms – "attorney" and "lawyer" – can cost up to $50 per click. And the term "San Antonio car wreck attorney"? That one comes in at a whopping $670.44.
Rather than trying to cheat lead acquisition by buying leads immediately, build a pipeline by focusing on all the ways you can generate a sustainable pipeline of organic leads such as with content marketing and keep up with SEO trends.
Use Social Media
Lawyers tend to rely on LinkedIn and end their engagement there. But there's plenty of room for lawyers to build lead acquisition pipelines on Facebook and Twitter.
Although your use is limited by professional regulations, there are ways to use social media to connect with new clients.
Use social media to:
Promote your blog
Promote industry content and become thought leaders
Encourage word of mouth marketing
Remember, advertising and solicitation rules also apply to social media, and it's likely you'll need to focus on protecting any and all client's identity and data.
Tackle Specific Challenges for the Legal Industry
Larry Alton at Forbes covered what he believes are three of the most pressing challenges for the legal industry.
One of the most interesting issues raised is consumer education.
The average consumer simply doesn't have the knowledge required to make a good decision in the legal world on their own.
After all, the average person doesn't know anything about the law or what a lawyer can do until they're already embroiled in a legal issue.
Consumer education is a problem for lawyers because it makes lead acquisition more challenging. If a client doesn't know the difference between a shark and a respectable lawyer, then it may be hard to win that client, particularly because advertising laws prohibit making any promises.
One way to tackle this challenge is to incorporate consumer education into your marketing and lead acquisition strategy.
Make Consumer Education Your Lead Acquisition Strategy
Alton lamented not seeing many firms engage in consumer education, which means it could provide you with a shot to break out of the pack.
Consumer education is time-consuming, particularly if you want to do it correctly. But it doesn't need to be groundbreaking. The modalities for publishing educational documents are already established.
White papers, blog posts, and e-books are all well-worn paths to providing consumer education.
The use of video is also growing exponentially and provides a unique opportunity for potential clients to not only learn about their own case but to develop an initial rapport with you by meeting you via video.
Ultimately, there's no limit to the ways you can focus on consumer education as long as you follow state bar guidelines and professional standards for marketing.
Use Digital Marketing to Grow Your Lead Acquisition
Law firms are limited by advertising and professional standards. But although they cannot follow the same trends other businesses use, digital marketing remains an important and vital strategy for lead acquisition.
If you're trying to grow your firm by using digital tactics, you don't need to look towards cutting edge marketing trends. In reality, all you need is a solid foundation including:
A sound strategy
A well-organized website
Carefully crafted SEO plans
And a few easily employed trends
As long as you can create a strategy that falls not only within the guidelines set by your state but also targets real customer needs, you'll be able to improve your customer acquisition without much fuss.
Are you ready to get started but need a guide?
Start by catching up with our digital marketing review for current content and practical ideas for taking your law firm to the next level.
Owner and Chief Marketing Officer, Jason Hall, and his team specialize in creating brand awareness / traffic and lead generation / marketing funnel and conversion optimization, while utilizing the appropriate marketing channels available within your industry. With diverse clients throughout the world, Jason's team is well connected within many industries to assist with your marketing strategies. With no long term contracts and various levels of service, Jason's team will increase the quality of your online traffic, leads, and sales.
Free Website Audit Tool
See how well optimized a web page, landing page, or blog post is for an exact keyword or phrase
About the author...
Located in the heart of the Emerald Coast - Destin, FL, founder and Chief Marketing Officer, Jason Hall, and his team specialize in creating brand awareness / traffic and lead generation / marketing funnel and conversion optimization / and PR campaigns, while utilizing the appropriate marketing channels available within your industry.
With diverse clients throughout the world, Jason's team is well connected within many industries to assist with your marketing strategies. With no long term contracts and various levels of service, Jason's team will increase the quality of your online traffic, leads, and sales.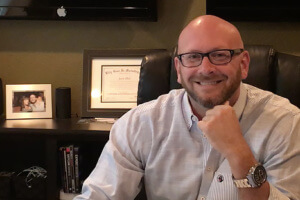 Request a digital marketing strategy session today and we'll show you what you've been missing!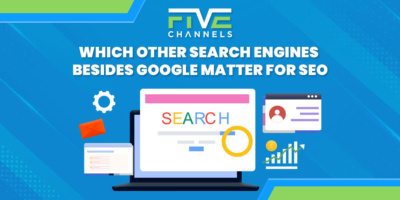 Are you struggling to improve your online presence and boost your website's SEO? Google is the most popular, but optimizing…