There are roughly 30 million small businesses in the U.S.
While having a small business can feel underpowered compared to large national or international companies, small businesses actually have quite the edge over bigger businesses when it comes to local marketing.
Do you feel like you've exhausted all of your local business marketing ideas?
Let's take a look at five strategies that will help take your business to the next level.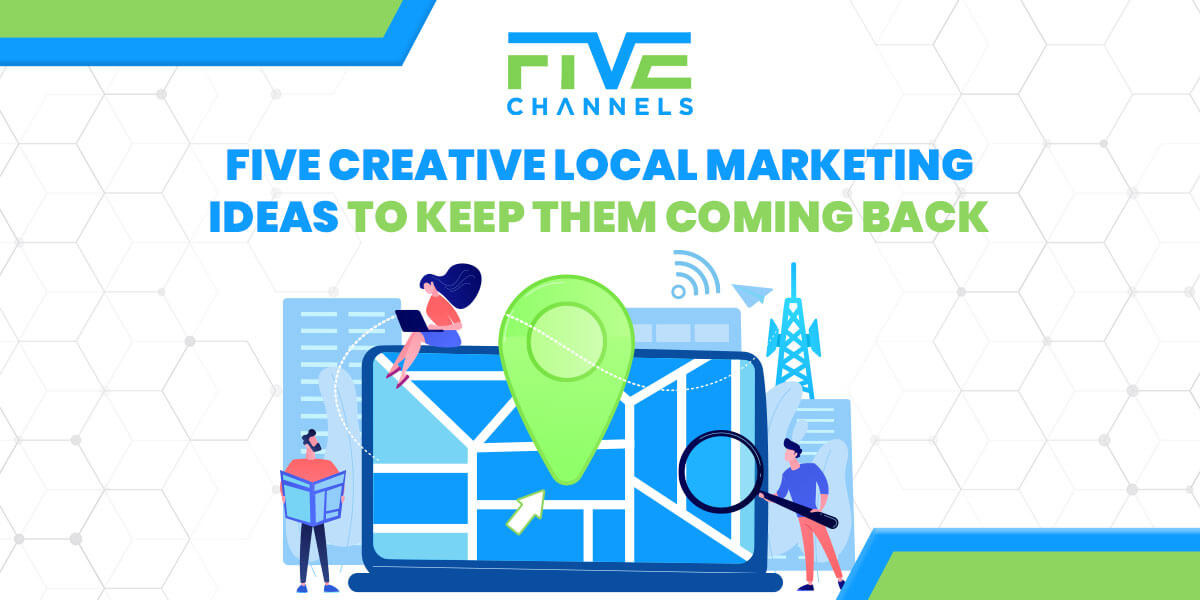 1. Master Local SEO
Before you start running around your town marketing your business, you'll want to make sure your web presence is solid. More and more people do research online about businesses and products ahead of time. People even consult the web when already in your store, with 82% of smartphone users consulting their phones before making an in-store purchase.
So, first things first, let's get your local SEO marketing on point.
Localize Your Website
When you offer a local service or have a small business that caters to a specific community, you'll want your web content to be directed towards your local audience.
Consider adding location-based terms to your website. This will potentially help boost your local search ranking.
You'll also want to add location pages to your website. This is important no matter what, but it's particularly important if there's more than one physical location. Not only does this give your customers important address and contact information, it also helps you rank higher on local SERPs.
Make Sure You're Mobile Friendly
It's projected that by 2025, almost three-quarters of internet users will use only their smartphone to access the web. As it becomes more and more common for people to make searches on their phones, rather than opening their laptops, it's more and more crucial that your site is mobile friendly.
It's happened to all of us at one point. You're out in the world, on the go, and you need to look something up quickly. If you end up on a website that isn't mobile friendly, chances are you'll look elsewhere for your information right away.
So that being said, if you don't have a mobile-friendly website, you're basically shutting the door in customers' faces. Instead, offer them an easy to use mobile experience.
Claim Third-Party Listings
The internet is a vast place, and there is a long list of third-party directories, websites, and review sites. It's important for SEO that these sites have consistent information about your business.
Make an effort to "claim" your business on these various sites. This will help your SEO and make you look professional. It's always a reason to raise an eyebrow or two when a company's Yelp page hasn't been claimed by the owner.
You'll also want to set up your Google My Business page. This will ensure that you show up in Google Map searches along with a number of other benefits.
Engage on Social Media
Social media is an incredibly powerful tool, and it can be particularly useful in local business marketing.
This is an invaluable place to have an ongoing, two-way conversation with your customers. Actually, this is a space where you have an edge over larger corporations. It is because engagement is key for social media marketing success.
Since small businesses tend to be more individual and community focused, it can be easier for small businesses to gain followers than larger businesses.
One of the best things about using social media for marketing is that frequently your customers will do the work for you. Whether they post a picture of your product and tag you or leave a glowing review, they're producing the promotional content on your behalf.
Social media is also so crucial to local online marketing because you have several powerful platforms at your disposal that are free. Of course, you can opt to purchase paid advertising on social media sites, but it isn't absolutely necessary.
Start a YouTube Channel
Starting a YouTube channel is a free strategy that allows you to promote your brand with the most powerful medium there is.
On top of being a place where you can provide educational and entertaining materials for your customers, YouTube is another great local SEO marketing tool. Boost your SEO by strategically tagging your videos.
If starting a YouTube channel sounds challenging, don't worry. There are so many different types of YouTube videos you can make that can be as low-budget or as high-production as you'd like. Here are some ideas for your business videos:
– Store tours
– Reviews
– Testimonials
– Demonstrations
– How-To's
– Business introduction
– Behind the scenes
– Live webcast
– Interviews
– Video tips
– Educational videos
– Staff videos
– Comparison videos
If you already have a channel and you're wondering how to get more YouTube views, check out this article.
2. Cross-Promote with Other Local Retailers
When you're engaging in local business marketing, it can be easy to see other local businesses as your competition. While this is sometimes the case, it can be incredibly valuable to team up with another local company to engage in cross-promotion.
Cross-promotion doesn't have to be anything huge. It can mean simply exchanging business cards or pamphlets to display at your respective businesses. Most small business owners know that when the businesses are thriving, the community is thriving.
You can even team up with a number of local businesses at once. Together, you can create a leaflet containing a map and the addresses of each member business. When these are displayed on counters, customers have a guide to what they see as trustworthy businesses in the area.
3. Sponsor Local Events
When you're trying to connect with the members of your community to increase local exposure, one creative idea is to sponsor local events.
Sponsoring a local event doesn't have to take a huge chunk out of your advertising budget. You could even simply donate your time as a local marketing strategy.
This is a great way to build brand awareness. Before you sign up to sponsor an event though, you will benefit by looking into a few things first.
To being with, will you have the opportunity to hang your company's sign in a spot where most photo ops will be taken? Second, will you be mentioned on stage as a sponsor? Third, is the demographic expected to attend in line with your target customers?
Participating in a local event through sponsorship is also great material to post on your website and social media. Before, during, and after the event, you can post about it on both your company and personal pages.
When you sponsor an event, it's common to have your logo displayed on the event's website. You might even get a link that goes back to your website. This could potentially increase your website's traffic as well as its credibility and ranking.
This is also a great opportunity to treat your best customers. Remember, it costs 5% more to gain a new customer than it does to keep an existing one. See if you can gift your best clients or customers an exclusive experience or free tickets.
Another great aspect of sponsoring a local event is that it's an excellent network-building opportunity. You want as many people as possible in your community to know about your brand. Allowing people the chance to get to know who's behind a product or service can be awesome for sales.
4. Distribute Print Materials
Everyone's so focused on online marketing these days that it's easy to forget about good old print materials.
The possibilities are endless when it comes to print marketing. You can send direct mail to neighborhoods that fit your target audience, print posters to hang around town, or even make stickers and hand them out for free.
Another benefit of print material is that hyper-focus on digital information has actually made regular old printed materials kind of cool and vintage. People appreciate being able to handle physical material versus being inundated with digital ads. Attention spans when reading printed material are noticeably longer.
Some studies have found that print material can make more of an impact than digital material. People are more able to focus, comprehend the information better, and remember more of what they've read later when comparing print and digital media.
5. Build and Promote Local Activity Guides
Do you feel completely out of ideas for new content? It's actually good to create content that doesn't directly pertain to your brand but is still loosely related to your company. People are wary of being sold to, but they love receiving free valuable information.
When you provide info to people that they see as valuable, you gain their trust as an authority. That means when they're in the market for your product or service in the future, they'll be much more likely to go to you versus your competitor.
Your business and your community are intimately linked. Creating local activity guides is a great way to show local residents that you're engaged in the community. It can also communicate to non-local people why they should take a visit to your town or city sometime soon.
You could either do this for free, or you could use a small budget to promote with Facebook ads and other social media promotions. There are limitless ideas for local activity guides that you could make, but here are a few ideas to get your juices flowing:
– The best day hikes in (your town/city/county)
– Best places to walk you dog in (your town/city/county)
– 10+ best restaurants in (your town/city/county)
– Date ideas for under $30 in (your town/city/county)
– The best parks in (your town/city/county)
– A guide to local breweries, distilleries, and vineyards in (your town/city/county)
– Best places to get breakfast in (your town/city/county)
– Historical sites and buildings in (your town/city/county)
Creating content that relates to the rest of your community is a great way to give your potential customers information that's useful to them. Remember, many companies fall into the trap of saying me, me, me. For successful marketing campaigns, you have to stop talking so much about yourself and start offering information that matters to the consumer.
It is often more valuable to teach the reader something that is useful to them than to carry on too long about your own business. They will associate your brand name with a source they found was valuable, rather than a company forcing an advertisement on them.
Local Marketing is Your Ticket to Increasing Awareness, Traffic, and Sales
There are endless creative possibilities when it comes to local marketing. Your main goal is to capture the attention of community members at various stages of the sales funnel.
You can increase awareness among people who didn't know about your company. You can also convert buyers into brand advocates by managing your brand identity. In a world where people are constantly inundated by content and ads, you want to make your business stand out from the crowd.
As a local business, you're always looking for new customers. Using marketing tactics that put you in content with the members of your community is one of the best ways to gain more people who are interested in your product or service.
Reaching out to your community through the internet, on paper, and in person is a crucial step in having the most successful business possible. It can help you make the jump from unknown storefront to city staple. It'll also help attract the best possible talent in your community, so your business is stocked with the highest quality employees.
Take a look at the rest of our blog for more informative articles about all things marketing and SEO.
Owner and Chief Marketing Officer, Jason Hall, and his team specialize in creating brand awareness / traffic and lead generation / marketing funnel and conversion optimization, while utilizing the appropriate marketing channels available within your industry. With diverse clients throughout the world, Jason's team is well connected within many industries to assist with your marketing strategies. With no long term contracts and various levels of service, Jason's team will increase the quality of your online traffic, leads, and sales.
Free Website Audit Tool
See how well optimized a web page, landing page, or blog post is for an exact keyword or phrase
About the author...
Located in the heart of the Emerald Coast - Destin, FL, founder and Chief Marketing Officer, Jason Hall, and his team specialize in creating brand awareness / traffic and lead generation / marketing funnel and conversion optimization / and PR campaigns, while utilizing the appropriate marketing channels available within your industry.
With diverse clients throughout the world, Jason's team is well connected within many industries to assist with your marketing strategies. With no long term contracts and various levels of service, Jason's team will increase the quality of your online traffic, leads, and sales.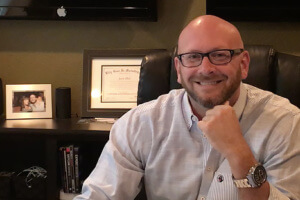 Request a digital marketing strategy session today and we'll show you what you've been missing!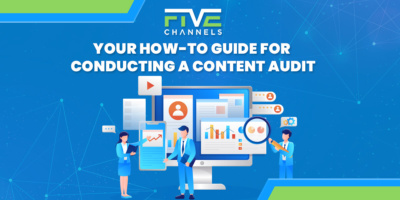 If you're trying to hit all of your marketing goals, never forget that success leaves clues. More than 80% of…