Attracting new customers takes more than just posting ads in the yellow pages or sending coupons out in the mail. It takes online know-how and a willingness to follow the trends.
For many businesses, a website is a great place to start, but you'll eventually want to move into creating quality informative content that your current and future clients will actually want to see.
Posting videos on YouTube is the perfect way to add value to your brand and give clients useful tips and information. With more than 1.8 billion people watching content on the platform, it's the perfect way to increase your reach.
If you're like most business owners, the thought of coming up with creative YouTube video ideas on a regular basis feels a bit daunting.
Sound familiar? Let's go over fifteen easy, fun, and reliable video ideas for you to try.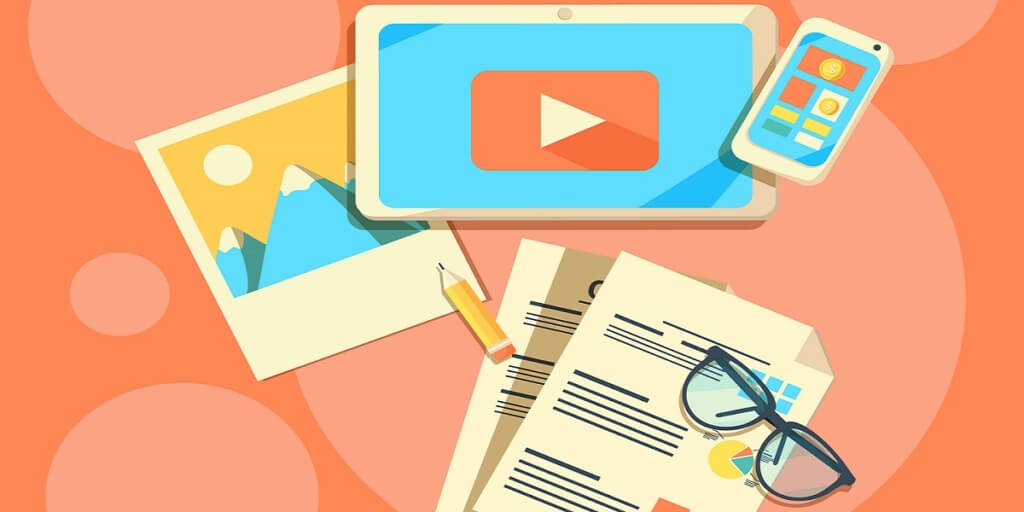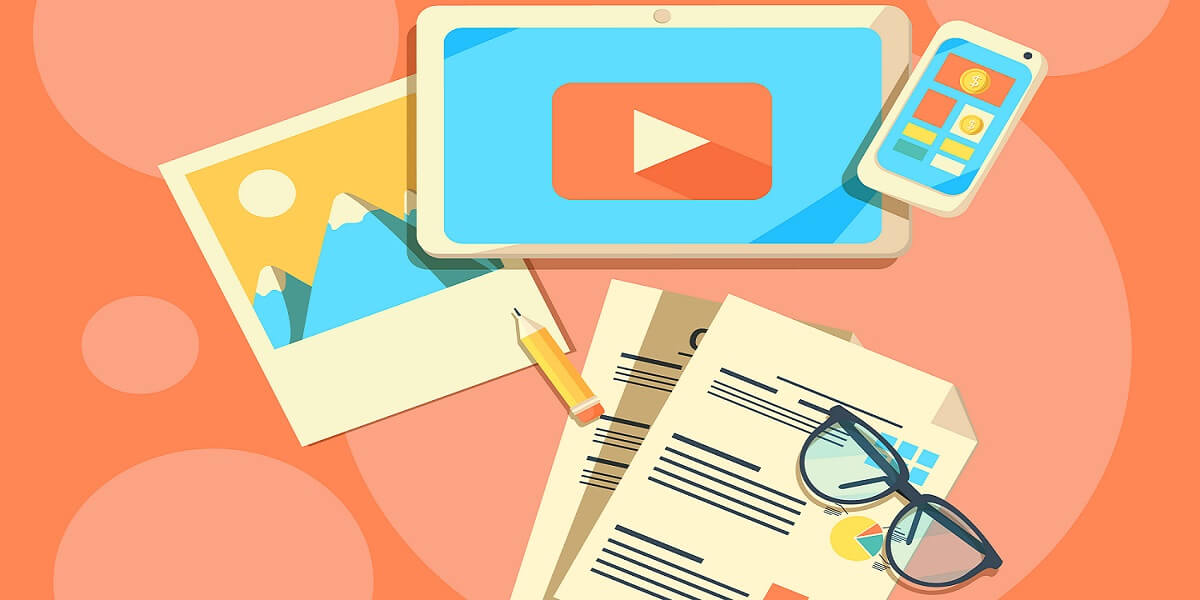 1. Introduction Videos
Your customers might be familiar with your products, but that doesn't mean they're not curious about what goes on behind the scenes.
Create introduction videos as part of your video content strategy. Feature the key players in your company and let them give a background of what got them into the industry in the first place.
Then, move on to the rest of your team. Let the people who make your company what it is tell your clients about themselves.
You can stick to a template, asking each team member the same questions, or you can get creative. The only limit is your imagination and what you feel up to creating.
2. New Product Features
Releasing new products is vital for growing your business, but if your customers don't know about them, it can take a while for traction to build.
With more people turning to streaming services than ever before, relying on television promotions and commercials to spread your brand just isn't feasible.
Instead of trusting press releases and social media updates to spread the news, promote those new products through video!
During the shoot, have a team member explain how the product works. Showcase the new features that make it stand out from the competition. If you've received questions about the product, take a few moments to answer them.
Remember, you can share that video on social media along with your product announcements. Think of it as a double-whammy!
3. Product Comparisons aka Find My Match
If you offer multiple products that satisfy similar needs, customers want to understand the differences between each item. What's the easiest way to do this? Create a few comparison videos.
Go over different models and cover the benefits each product provides. Then, discuss how each model differs from the others.
You can use spec sheets, highlight different design elements, and even discuss the target demographic for each product if applicable.
This will help clients and customers make the best decision for their needs. Best of all, it'll save your customer service team time answering those frequently asked questions.
It might even save you money by cutting down the number of returns you see each week.
4. Celebrate Your Milestones
Your business grows because of your customers. The best way to show your appreciation of their support is to share a celebration video with the public.
Share your achievements, goals, and milestones with the people who made it possible…your customers.
It gives them a chance to feel like they're part of the team. After all, they helped you get where you are today. Share the love, thank them, and let them know how much they matter to you.
Remember, these videos don't have to be very long. Even a 30-second clip of your team celebrating an achievement is effective.
5. Discuss Your History
Every company and industry has a history. Instead of sharing it on your "About Us" page, tell the story through video.
It will give you a chance to show off your company, your roots, and how much things have changed/improved over the years.
Use old photos to create a slideshow showing how your company has changed over the years. Record new footage of where things stand today. As a side note, make sure to show off your brand.
You can do this even if you're telling the history of your industry. Incorporate information about your company and use your logo where appropriate in the video. It will help boost brand recognition among new clients.
6. Share Helpful Hints
You are an expert in your industry. You know what works, what doesn't, and ultimately, what clients want to know about.
Share your experience and expertise through video by offering helpful hints and tips that you've picked up over the years.
Work in home improvement? Share a few simple DIY tips that your customers can use between appointments. Are you a financial advisor? Offer hints on how to plan a budget and stick to it.
Think about the questions your current and prospective clients ask, and use these questions to create video topics.
They don't have to be long or detailed. Just enough to give your customers a few ideas and to encourage them to schedule a consultation with you.
7. Give an Office Tour
Believe it or not, your customers want to know what it's like at your headquarters, office, or facility. It gives a human face to the company they support.
Grab your camera and give a walkthrough of your office. Show where your team gets its work done and highlight the features you love most about the space.
If possible, try to include a few shots of your team members in the video. It makes the video feel more authentic.
It's natural to feel a bit tongue-tied when giving an office tour, but don't panic. Pretend the person filming you is a prospective employee, or a client actually visiting for the first time.
Give them insight into your business, what it's like to be on the team, and inspire them to become involved in your organization at the same time.
8. Share a Day in the Life
Everyone wonders what goes on behind the scenes, especially people looking into working for your company.
The best way to tell them is to show them! Share a day in the life with members in each department.
Go over their responsibilities, what they do in a given day, some of the surprises they see throughout the week, and their favorite parts of the job.
If your team members are up for it, don't be afraid to let them get a little personal. Let them share their passions, especially when those passions highlight your brand!
Whether you're actively hiring or not, these videos give people an idea of just how hard you work for them
9. Post Your Presentations
Presentations are a great way to attract new customers and clients. However, with busy work schedules and family obligations, not everyone can make it to the event.
Instead of having to offer presentations at different times and on different days of the week, record them! You can even go live on YouTube, letting people participate remotely.
After the event, post your recordings online and let customers near and far get a taste of the information you offer. People already familiar with your brand can watch these in their spare time, while others might discover you through YouTube's search engine.
The broader the audience you can get for your presentation, the better and more effective your brand will become.
10. Challenge Videos Add Humor and Fun to Your Channel
Video marketing doesn't have to be serious and product-driven 100% of the time. In fact, having fun with your videos can be just as effective.
What's a better way to have a little fun and get your employees involved in the process than with challenge videos?
The internet is full of challenges that you and your team can film. Find one that works for your employees and get to filming.
These videos almost always end up being hilarious, both for viewers and the people in them. You'll get more traffic to your website, increase visibility, and even improve morale by getting everyone involved in something fun.
11. Customer Testimonials
Believe it or not, more than 97 percent of customers check business's reviews and testimonials before deciding to work with them.
Though sites like Yelp, Google, and even Facebook are great sources for reviews, they're not the only way to show off your great reputation. Customer testimonial videos can help just as much, if not more.
Take a look at your client list. Are there people that you've worked with for years? Have others sung your praises and gotten you new business?
Ask these people to participate in a video testimonial.
These videos show prospective clients and customers peoples' actual experience with your company. It makes the review, and their opinions, feel more authentic than a faceless internet review. Best of all, they're easy to share across multiple social media platforms.
12. Collaborate with Local Businesses
Do you regularly partner with local businesses? Show off some of those relationships by creating a collaboration video.
Discuss your partnership, and the passions that brought you and the other company together in the first place. If you've recently finished a project, show it off together.
Get together to handle frequently asked questions and draw off both of your experiences to come up with answers.
Collaboration videos give you and your partners a chance to show off your work, while also increasing brand recognition for both companies.
13. Get Influencers Involved
Social media is king in helping grow your reputation, and social media influencers can take that promotion to a whole new level.
What is an influencer? It's someone with a large following on social media platforms like Instagram, Facebook, Twitter, and even YouTube who can promote your product to their followers.
Reach out to influencers that you think will be a fit for your brand or might enjoy using your products. Then, ask them to create a video reviewing your products, which you'll need to give them. The video will link to your website, promote your brand to a large group of online users, and grow your reputation.
14. Debunk Industry Related Myths
Every industry has a number of myths and misconceptions floating around online. These can impact customers' purchasing decisions and keep them from using your services altogether.
Take a moment to look at some of the most common myths you've heard over the years. If you can't think of any, try searching online for "common myths about" your industry.
Once you have a few myths ready, make a video explaining why they're wrong. This is the type of informative video content that shows clients you're there to help them, not just out to make money.
15. Inspire Others
You make a difference in the community, even if it doesn't feel like it sometimes. Use your videos to inspire others to do the same.
Does your business support a particular charity or fundraise for local schools? If so, use these to create inspirational videos showing how your brand helps the community.
This will create an emotional response for viewers and can help your company stand out from the competition. People love supporting companies that actively work to improve the local community.
Start with These Creative YouTube Video Ideas
These creative YouTube video ideas should give you enough inspiration to start a successful channel. All you need is a little patience and a camera. You can even get started with a cell phone camera!
If you're still not sure where to start or need help getting more consistent and reliable leads, drop us a line.
At Five Channels, we know that creating videos can be tough. Our dedicated team is here to help. We'll create a good strategy, handle the filming, editing, and uploading. All you need to do is work with us to grow your business.
Owner and Chief Marketing Officer, Jason Hall, and his team specialize in creating brand awareness / traffic and lead generation / marketing funnel and conversion optimization, while utilizing the appropriate marketing channels available within your industry. With diverse clients throughout the world, Jason's team is well connected within many industries to assist with your marketing strategies. With no long term contracts and various levels of service, Jason's team will increase the quality of your online traffic, leads, and sales.
Free Website Audit Tool
See how well optimized a web page, landing page, or blog post is for an exact keyword or phrase
About the author...
Located in the heart of the Emerald Coast - Destin, FL, founder and Chief Marketing Officer, Jason Hall, and his team specialize in creating brand awareness / traffic and lead generation / marketing funnel and conversion optimization / and PR campaigns, while utilizing the appropriate marketing channels available within your industry.
With diverse clients throughout the world, Jason's team is well connected within many industries to assist with your marketing strategies. With no long term contracts and various levels of service, Jason's team will increase the quality of your online traffic, leads, and sales.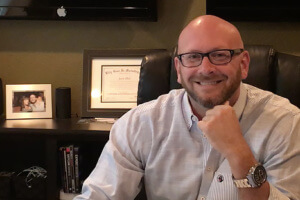 Request a digital marketing strategy session today and we'll show you what you've been missing!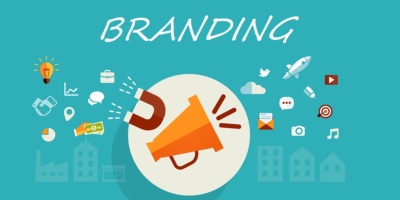 There are more than 30 million small businesses in operation. That is a lot of competition. The most important thing a business…