Over half a billion people are watching videos on Facebook every single day. That's only one social network — if you include YouTube, Twitter, and Instagram, the numbers skyrocket. If you aren't using video advertising, you are missing out on an enormous, actively engaged audience.
At the same time, if you don't have a solid video advertising strategy, you won't receive the full value out of the work you put in. Just like any other form of marketing, you need to strategically plan your time and resources. Plus, your content needs to suit your brand identity.
We've talked before about how important video advertising is. But how do you build a great video advertising strategy and start putting out content?
In this article, we will show you everything you need to produce great video advertising. Read on to find out!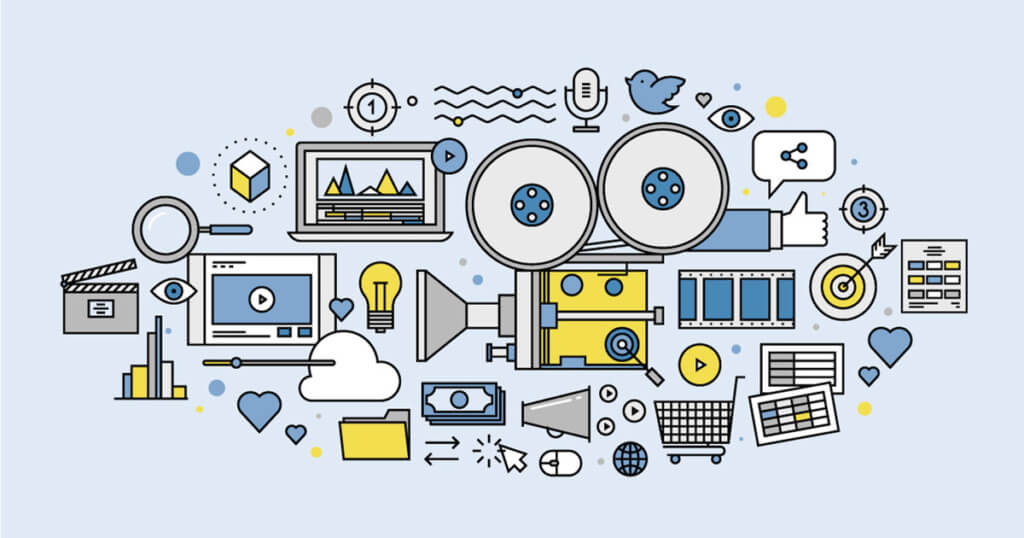 Decide On Your Video Advertising Goals
As with any good marketing strategy, you should know what you want to accomplish with video advertising.
Are you trying to increase brand awareness, or create a certain "feel" for your brand? Or are you trying to increase your local inbound marketing numbers? Do you want to drive certain amounts of engagement, tracking your success in the numbers of clicks, likes, or shares?
Creating a marketing strategy will help you answer these questions. It will also keep you from falling into common digital marketing mistakes, like setting unrealistic goals or forgetting SEO.
All of these are great goals for a marketing strategy. You can definitely tackle more than one, as long as you have a clear direction. Knowing what you are trying to accomplish will help you make strategic decisions about your content.
The good news is, if you have a general advertising strategy already, you probably have a good idea of what your main goals are. What you would like to achieve with video will likely reflect your overall marketing goals.
Pick Your Platform
When drafting your video advertising strategy, consider what social media platforms you plan on using. Video works a bit differently between Facebook, YouTube, Instagram, Snapchat and Twitter.
Plus, if you already do video commercials for more traditional media, you may need to start working differently online. You will need to make some adjustments to optimize television advertisements for social media to make them more effective.
Think about what platforms you are already using. If you have spent time and effort cultivating your Facebook following, it probably doesn't make sense to start putting out a bunch of Instagram videos.
Unless you are very confident in your strategy, start your video advertising on platforms that you are already using. This way, you will already have an audience. Even if you are only doing paid advertising, stick to your standard platforms so potential customers don't have to jump to a different social network to find you.
Paid Vs. Unpaid Video Advertising
The beauty of advertising on social media platforms is that you can roll out a lot of content without having to pay for the ad space. If you have a solid social media SEO strategy, you can gain a lot of exposure simply by posting your own content, for free.
At the same time, shelling out for paid ad space can really boost your reach. Plus, you don't have to put all the time and effort into cultivating a loyal following.
Unpaid Video Advertising
If creating engaging, shareable videos is one of your strengths, this will be a great choice for your brand.
With unpaid video advertising, you are essentially creating content rather than ads. Think about what types of videos you would choose to watch.
For example, if you have a hairdressing business, try making hairstyle video tutorials, or reviews of different styling products. If you are an online copywriter, why not create videos on grammar or editing?
You can then insert plugs or subtle advertising pitches within these videos. Just make sure that you are still creating quality content, rather than just a long ad.
Unpaid advertising works great if you are more focused on your brand identity, than promoting something specific. It can also help you grow your social networks. If either of these are goals for your marketing strategy, unpaid video advertising can work great.
Paid Video Advertising
Paid video advertising works more like the sort of ads you would see on TV. However, unlike TV, you really need to grab people's attention.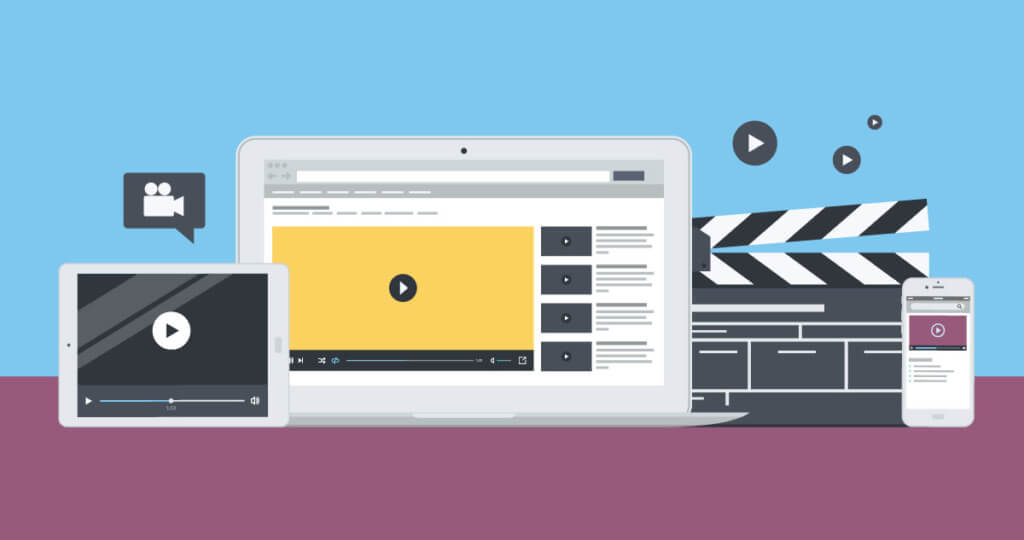 On YouTube, viewers generally have the opportunity to skip your ad after a few seconds. On Twitter or Instagram, people will just scroll right by something that doesn't interest them. So, you need to make videos that are compelling and instantly grab attention.
The good news is Facebook is making video advertising on social media more like traditional forms. That is, they are letting advertisers insert short, 20 second videos within longer videos, just like a commercial break.
Users will likely be more willing to sit through an advertisement when they are interested in seeing the end of a video they've already started watching. This paid advertising could become very effective.
Depending on your budget, you could even consider doing a bit of both. You can post your own videos and have paid ads to expand your audience even farther.
Targeting Your Video Advertising
You want to get your ads in front of your target audience. Social media lets you target your video advertising in a way that would have only been a dream a few decades ago.
Do a complete analysis of your target demographic. Who is your ideal customer? Consider their age, interests, income, and location. Social media can even let you target potential customers based on their birthday or marital status.
Once you have a good idea of your ideal customer, buy social media ad space based on these requirements. You will be putting your ads in front of the people who are most likely to respond to them, meaning you are using your marketing funds more effectively. It gives you the most bang for your advertising buck.
Knowing your target will also help you create unpaid content. Each time you create a video, consider who your followers are.
Make a video that will appeal to this target. You want to create videos that your current followers will enjoy, and that will bring you more attention. The worst thing you could do is create content that alienates the followers you already have.
Take It Slow
While you might be excited to start putting out your new video content, don't throw yourself in all at once. If you are using unpaid advertising, create a posting schedule. You likely won't want to put out more than one or two videos a week, at maximum.
You don't want to overwhelm your followers with content that they aren't used to. If they are used to the sort of things you normally post, and suddenly you are only posting video, you may lose some loyal followers.
Plus, you will be able to get a good sense of what sort of videos your followers react well to.
If you are using paid advertising, the frequency of your ads depends on your budget. But it is also a good idea to start small. That way, you can test your ads before investing too much.
Look at your engagement data. If your ads aren't driving interaction, play around with your strategy until you find something that seems to be working.
Remember, if video is a new strategy for you, there are sure to be some stumbling blocks. But, with some testing, you will get the hang of it!
Think About Length
How long your video should be will depend on what sort of ad you are making. If you are going for a paid ad, the shorter the better.
Traditionally, ads last 30 seconds. However, to optimize for the internet, try to aim for 15 to 20 seconds. Some advertisers are even experimenting with ads under 10 seconds, but to pull this off you need a great concept.
Make your message clear and to the point. Get across what you need to as quickly as possible, and then stop the ad.
If you are unsure, consider making two versions of the ad. Make one 15 seconds, and the other 30 seconds long. Then, do A/B testing to see which one performs better.
From there, you can plan your future strategy.
Tips For Creating Great Video Advertising
Once you have decided on your goals, platform, target, and posting types and schedule, you are ready to start making your video advertisements. If you don't have any experience with video, this can seem like a huge challenge. With these quick tips, you will be off to a great start.
Use A Script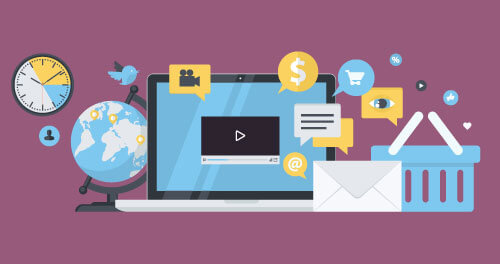 Sometimes it is tempting to avoid using a script, thinking you can just improvise. You may think the little quirks and mistakes will show off your real personality to customers.
This can work, but for the most part, it is a very risky strategy. You will likely end up with a video that looks unprofessional and isn't all that interesting to watch.
In fact, that's why many ads that appear to be interviews with "real people" are done with paid actors. If you want a polished, professional add, stay on script.
Invest In Quality Equipment
Just because your phone takes great photos doesn't necessarily mean you should be using it for professional advertisements. If the quality of your video is sub-par, people won't take the content as seriously. The video might end up doing more harm than good.
If you can afford it, consider hiring a freelancer to create the video. Or, if you have a knack for technology, look into equipment rentals.
Be Careful With Humor
Humor in advertising can be a double-edged sword. On one hand, a really great, funny ad can go viral, giving you the kind of exposure that advertisers dream of.
But when a joke falls flat, it can seriously damage your brand. You don't want your ad to go viral because of a tasteless or offensive joke. If you don't have a ton of experience or focus testing at your disposal, be very careful with the jokes you make.
Keep It Big And Simple For Mobile
A big portion of your audience will be watching your video advertising on their mobile device. Keep that screen size in mind when you are creating your ads.
Videos that work best on mobile are simple, with large text and big, clear graphics. Make sure all the text is big enough to be easily read, especially to catch people's eye as they are scrolling.
You can also shoot different versions of the ad for desktop and mobile. This allows you to optimize the ad so the viewer gets the best experience, regardless of which device they are using.
Use An Indirect Call To Action
The thing that makes video so valuable is how easy it is to tell a story. You can make effective advertising by suggesting your brand's identity, and the ways that your product can help your customers without saying it outright.
You want people to watch your ad and feel like they have come to their own conclusions, even though the point of the ad is to guide them there.
For example, imagine you were trying to sell ice cream. It is more effective to show people in a nice setting enjoying the ice cream rather than listing all the reasons ice cream is good.
Use video to tell a story about your product to customers. Think about what your customers need or want. Your story will explain how your product can give them that.
Wrapping Up
Video advertising is an amazing tool for building brand awareness and getting your message out there. With a solid marketing strategy, you can build a strong campaign to reach your advertising goals.
Whether you are using paid or unpaid advertising, social media can help you get your message out there. Just make sure to target your ads in line with your overall marketing strategy.
Ready to start making great video? Check out our blog for more tips on perfecting your digital marketing.
Owner and Chief Marketing Officer, Jason Hall, and his team specialize in creating brand awareness / traffic and lead generation / marketing funnel and conversion optimization, while utilizing the appropriate marketing channels available within your industry. With diverse clients throughout the world, Jason's team is well connected within many industries to assist with your marketing strategies. With no long term contracts and various levels of service, Jason's team will increase the quality of your online traffic, leads, and sales.
Free Website Audit Tool
See how well optimized a web page, landing page, or blog post is for an exact keyword or phrase
About the author...
Located in the heart of the Emerald Coast - Destin, FL, founder and Chief Marketing Officer, Jason Hall, and his team specialize in creating brand awareness / traffic and lead generation / marketing funnel and conversion optimization / and PR campaigns, while utilizing the appropriate marketing channels available within your industry.
With diverse clients throughout the world, Jason's team is well connected within many industries to assist with your marketing strategies. With no long term contracts and various levels of service, Jason's team will increase the quality of your online traffic, leads, and sales.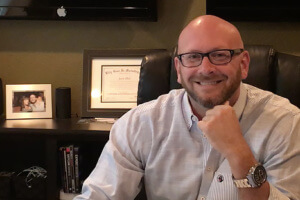 Request a digital marketing strategy session today and we'll show you what you've been missing!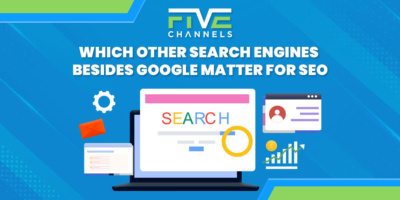 Are you struggling to improve your online presence and boost your website's SEO? Google is the most popular, but optimizing…