Are you looking to build the best advertising campaign for the holidays but don't know where to start?
If so, we are here to help by providing you with the top holiday advertising ideas so you can have the best holiday campaign yet.
Having a holiday campaign that has great deals and engages the customer is a great way to move products in no time. Below are some of the top advertising ideas you can use this holiday season.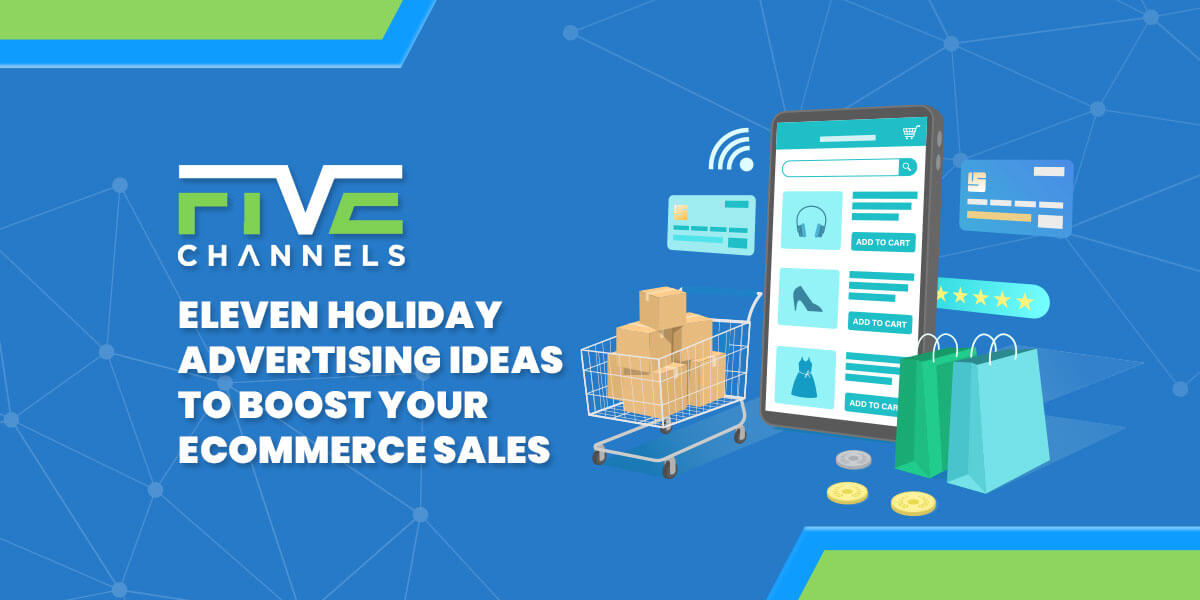 1. Keep Your SEO Up-to-Date
When the holidays hit, there are many changes, and SEO isn't an exception. To boost your holiday advertising, you should be researching the trending keywords for the holiday season.
Knowing what SEO keywords are getting hits during the holidays will help you to market your new products and optimize them to get the most views. This means more exposure for your items when customers use a search engine to find gift ideas. This, in turn, will lead to more sales.
To be the most effective in this holiday advertising idea, you should be researching the most popular keywords every week. These keywords should be included in your social media posts, banners, online advertisements, and mailings in addition to your online shop.
For example, you should be keeping an eye for when searches for Christmas presents peak. You can take advantage of this tactic for other holidays too, such as Father's Day, or events such as homecoming or prom season for teenagers.
2. Having a Countdown is One of the Most Effective Holiday Advertising Ideas
Providing a countdown on your website, social media, and even emails are a great way to grab a customer's attention. Countdowns will help raise the traffic onto your online shop or even application.
Adding a countdown to your holiday advertising is even great for those more competitive holidays. These competitive days include shopping holidays such as Cyber Monday or Black Friday.
Showing a digital clock that includes a countdown will help to highlight certain things within your shop such as sales, limited-time deals, and even exclusive items.
You don't have to limit using this digital clock to sales or limited deals. Use this advertising idea to make customers excited for collections that are about to release or count down to an event in your physical store or pop-up shop.
This is one of the best holiday advertising campaigns that will keep customers on the edge of their seats, generate excitement, and have them keep an eye on your store for their holiday shopping. It provides your customers with a sense of urgency that will plant the seed in their head and make them excited to see what you have to offer next.
3. Make Your Site Festive
When customers navigate to your homepage during the holiday season they should get even more into the holiday (or shopping) spirit when they view your homepage. A great way to do this is to decorate your page with holiday colors, characters, sayings, and music.
One of the best holiday advertising ideas is to not only make your website's homepage festive, but to make your entire brand so. This means you should dress up your most visited landing pages, social media, emails, and even flyers.
You should be making everything have a heavy holiday aesthetic to give the customer the impression that you're taking actions for the holidays and getting into the spirit. When you do this, clients will then see that there is a special holiday collection or sale appearing soon.
4. Coupons That Never End Will Land More Sales
When it comes to having holiday advertising ideas that are effective you should really be mixing and switching up your approach. One great way to do this is to add a long-lasting coupon to your other advertising ways for the holiday season.
When looking at the competition, you will notice that many companies and smaller brands will try to push their holiday catalogs to push their holiday stock. This is a great way to get rid of your holiday items before the season is over.
This is usually done by offering coupons that will last until the holidays are over. You can take this to the next level by creating a coupon or coupon code that has no expiration date.
These coupons should be given to new customers to help gain traffic to your store. It's also a great way to get their attention. This means that new customers will view this coupon, and if they don't use it right when they receive it, they will most likely come back later.
Now, you're probably wondering about coupons for your more loyal customers. We suggest giving your more loyal clients better coupons, but also give them an expiration date. This will give your loyal customers a great deal and provide them with a slight sense of urgency so they will use the coupon before it expires.
5. Holiday Bundles and Packs Make Shopping Easy
When customers are shopping for holiday gifts, they are more likely looking to buy more than one item from your site. This can either be to make the shipping cost worth it, or for them to score free shipping by buying a few gifts.
One of the best things you can do during the holiday season is to create bundles and packs for clients to buy. This makes it easy for customers to find a few related items in a pack, so they don't have to comb your website looking for the perfect gift.
You can discount the bundles by a few bucks or keep them the same price and throw in a free item. The free item should be related to the products you're including in the pack. For example, if you're bundling soap and body wash, you can include a loofah for free.
Bundling and packing items together is a great way to sell more gifts during the holidays. You can make packs exclusive for the holidays by giving them a holiday theme that will make customers more likely to buy them for gifts.
Also, it's a good idea to start posting these bundles early. Holiday advertising statistics say that consumers are more likely to begin their holiday shopping starting in October.
6. Have the Option to Make Gifts Customizable for a Personal Touch
If it's possible to make your items customizable for the customer, you should do so around the holidays. People love giving customized gifts because it tends to come off as more personal.
If you sell items with labels you should include the option on your website to have custom labels created for an extra charge. If your items aren't easy to customize, then consider providing gift wrapping with every order (for a fee of course). Then include a personalized gift tag to sweeten the deal.
7. Create Gift Guides for Easy Shopping
Since the holidays are centered around giving gifts to loved ones, we shouldn't forget that people are giving gifts to others in their lives. This includes neighbors, co-workers, and retiring professionals, to name a few. This will have customers on the lookout for customizable gifts to give these acquaintances.
Since these people are not as close to the customer, they might be up in the air about what to buy these people for the holidays. With this in mind, the customer could very easily and quickly become burnt out by combing your website for the perfect gift.
To save the customer time and to land a sale, try creating curated lists for gift giving. Your lists can be tailored towards co-workers, in-laws, or extended family members.
8. Offer Free Shipping to Land More Sales
If you don't offer free shipping on your website, the holidays are a great time to consider offering it. If your business can afford to offer free shipping, it will land more sales and encourage customers to buy more items.
If you only offer free shipping for the holidays, be sure to include it in your advertising campaign. This will help to generate excitement and encourage customers to snag a limited deal.
Also, it's good to note that customers usually spend more money during the holiday season. Having said that, some shipping costs can stop them from buying from your shop. So, offering a free shipping threshold is a foolproof way to land more sales.
9. Think About Your Shipping Tactic and How Customers May Feel About It
A big part of having an eCommerce shop is thinking about the best ways to get the products to your customers. You will want your clients to get their goods fast while being efficient and ecofriendly.
Many people complain when they receive items that are in big boxes. They see this as wasteful and hurtful to the environment. You can get around this by making their shipments something they won't forget and also something they can use again.
Do this by using personalized boxes that are decorated for the holidays. Adding a simple pattern won't cost you much and will be effective for your customers so they can reuse the box to wrap gifts.
You can even go the next step and add thank you gifts in every shipment. This thank you gift can be anything from a free sample to gift tags that the customer can use year-round.
When you decide what your shipping tactics will be, you should include it in your advertisements. Tell customers that they will be getting reusable boxes or free items to make them more interested in ordering from your store during the holidays.
10. Create a Logo to Get Your Customers in the Holiday Spirit
Online brands that change their logos up for the holidays become more appealing to shoppers. This logo should be used in all of your holiday advertising, your website, and social media.
This will help to catch the eye of your shoppers and to get them into the holiday shopping spirit.
11. Offer Holiday Exclusive Discounts and Push Them
When it comes to holiday shopping, it's well known that customers will buy items they don't need just because they find them for a good price. This means that if you cut the prices of your most expensive items by a few percent, making sure it falls below your other competition, then customers will be inclined to purchase it due to the deal.
If possible, try to set up some "buy one, get one free" deals. These deals will help to move more product and to have customers buy more than they intended.
Of course, you should be pushing the advertising on these deals via mailings, social media, banners on your website, and even emails. Once it's clear to customers what the sale offers, they will be sure to go to your site and make a purchase.
Top Holiday Advertising Ideas to Boost Your Campaign
We have provided you with the top holiday advertising ideas to help you create the best holiday campaign ever. From offering deals that are exclusive to the holidays to making your brand and site more festive, you're bound to get more foot traffic and sales in no time.
We have also expressed to you the importance of keeping up with your SEO this holiday to stay relevant and to land new customers. Is it time to review your SEO and digital marketing strategies and implement more effective methods?
Click here to sign up for a digital marketing review or request more information.
Owner and Chief Marketing Officer, Jason Hall, and his team specialize in creating brand awareness / traffic and lead generation / marketing funnel and conversion optimization, while utilizing the appropriate marketing channels available within your industry. With diverse clients throughout the world, Jason's team is well connected within many industries to assist with your marketing strategies. With no long term contracts and various levels of service, Jason's team will increase the quality of your online traffic, leads, and sales.
Free Website Audit Tool
See how well optimized a web page, landing page, or blog post is for an exact keyword or phrase
About the author...
Located in the heart of the Emerald Coast - Destin, FL, founder and Chief Marketing Officer, Jason Hall, and his team specialize in creating brand awareness / traffic and lead generation / marketing funnel and conversion optimization / and PR campaigns, while utilizing the appropriate marketing channels available within your industry.
With diverse clients throughout the world, Jason's team is well connected within many industries to assist with your marketing strategies. With no long term contracts and various levels of service, Jason's team will increase the quality of your online traffic, leads, and sales.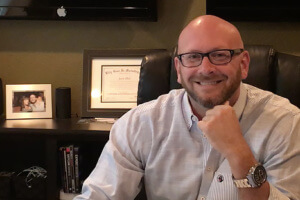 Request a digital marketing strategy session today and we'll show you what you've been missing!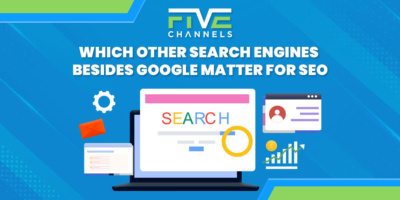 Are you struggling to improve your online presence and boost your website's SEO? Google is the most popular, but optimizing…