We've all imagined that moment when customers come rushing through our (virtual) door to snap up that Black Friday deal we conjured up during a marketing brainstorming session.
While Black Friday might tempt you as the perfect opportunity to boost sales, even the best offer can fall flat if you don't get your promotion spot on.
Here, we'll outline the complete guide to creating an exceptional Black Friday campaign. Follow these recommendations to maximize your chances of a promotional day that will break your company's sales record.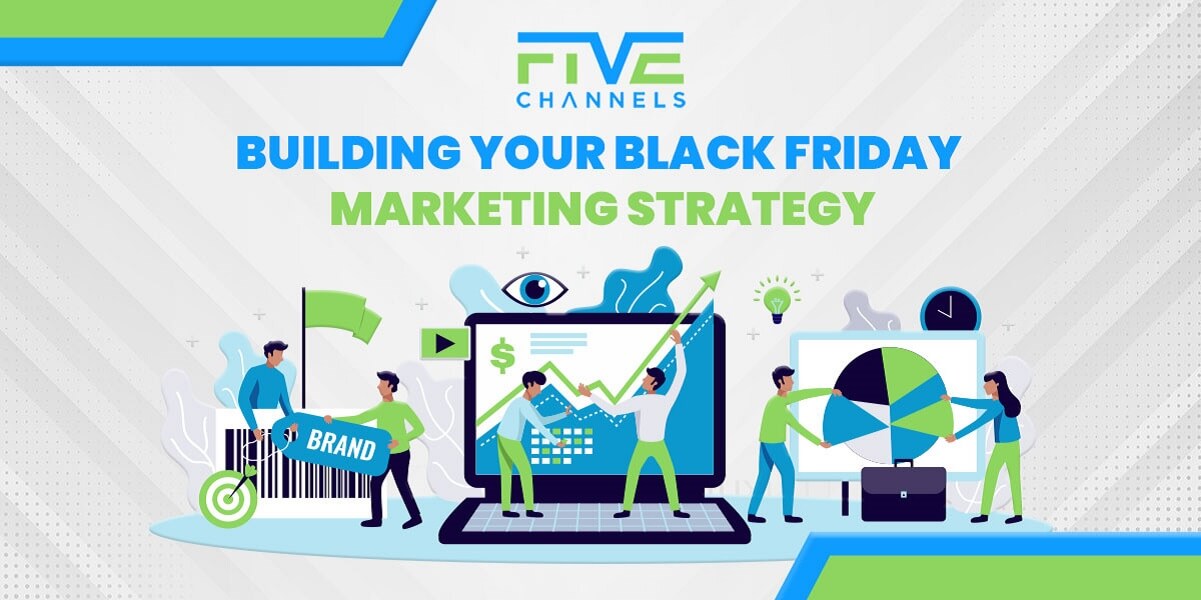 Plan Early
While the day always lands late into the year, the best Black Friday promotions start their planning months in advance. If you want to see success, you need to do the same.
Planning early, in this case, means a lot more than creating your promotional material.
Block Out Time in the Calendar
You need to block out points in your business calendar to have booked any resources you need for those dates. That is particularly important if you rely on external help, such as design, SEO, or ad experts.
You also need to make sure you keep those late November weeks free in your diary.
If you genuinely want to see a good return on your Black Friday efforts, don't split your time. Avoid taking on too many other business or personal responsibilities so that you can push hard on your promotional efforts.
Start Building an Engaged Audience
The other significant benefit to early planning is that you can start building an audience for your promotion.
A highly engaged audience following your Black Friday promotions on social media or email can make a big difference. This audience will help you generate some much-needed buzz around your campaign.
Decide on a Goal
Before you get to the point of crafting a genius promotional idea, you need to look at the bigger picture. Why are you running a Black Friday promotion, and how does it tie back to your broader business strategy?
Do that by examining your business priorities and establish a specific and measurable goal that you want to aim towards with your Black Friday promotion.
A good goal is more than simply boosting sales. It's about more than using a discounted promotion to shift some products sitting in a warehouse.
Perhaps you want to strengthen your brand image, launch a new product line, or grow your email audience.
Consider how a Black Friday promotion can benefit your business over the medium and long term, instead of seeing it as a single sales day in the annual calendar.
Decide on a Killer Promotion
Now it's time to get creative! Great Black Friday sales start with innovative, bold promotional ideas.
So, don't fall back on old ideas that you've tried in the past. Use this as a time to do something useful that will help you stand out from the crowd.
After all, though you will face hungry, eager buyers on Black Friday, you are also going head-to-head with plenty of fierce business competition.
Being different will come with some fantastic rewards if you get that promotion pitch-perfect.
The Perfect Offer: A Bundle
The trick to a great promotion is to put together an irresistible offer that, on discovering it, your target audience finds almost impossible to say no.
One way you can do that is by bundling. Bundling is when you put together some of your most popular products, perhaps with free bonus items thrown in. It will give your promotion the air of a once-in-a-lifetime bargain.
That will set you apart from any other company offering a similar product at a hefty Black Friday discount.
If you decide to bundle your promotion, make sure you pick products that naturally complement each other. Side tables are a great addition to your coffee table promotion, a wine rack not so much.
Agree on a Budget
While high sales are a common goal for Black Friday promotions, don't forget to pay attention to your return on investment.
Even if you plan to run a Black Friday promotion at a loss, you still need to have a solid picture of your potential income. You should know how many dollars you spend on your entire Black Friday marketing campaign.
So, before putting together your campaign details, it's essential that you put some figures down and agree to an overall budget.
That will help you reign in any overspend later on that could turn a profitable campaign into a financial black hole.
Create Distinct Black Friday Branding
Here's a great tip if you want your Black Friday campaign to stand out from the competition.
Create distinct branding that blends your existing company brand with a unique design to showcase your promotion.
Be bold here. While many of your competitors will opt for the classic black-and-white simplicity typical for Black Friday, spend time figuring out how to make yours look unique.
A few tips to achieve a stunning branded promotion:
– Use consistent messaging in your copy, with a catchy tagline
– Keep fonts simple and sans serif for maximum impact
– Avoid stock images (many companies will choose the same ones)
If in doubt, test a few ideas on a small focus group. Find out the branding that resonates the most with your target audience.
Write Your Promotional Copy
Marketing copy can make or break a campaign. As with your branding, you want to create copy that is bold, unique, and memorable.
Pick words that will grab your audience's attention. Giveaway, secret, exclusive, and limited are a few proven examples.
Use dollar amounts to highlight discounts on expensive items and percentages to show the reduction on a smaller-value item. When writing copy about your Black Friday deals, keep your headline succinct and straightforward.
Don't forget the importance of scarcity in your message. Black Friday might be a well-known day in the calendar but make it clear in your headlines when your offer ends or how many items are available before you sell out.
Email Your Subscribers Early
Critical to building momentum on a Black Friday campaign is email.
Email marketing will connect you with your existing audience and past customers. They are the first ones you must share your promotion with, as they will value the exclusivity.
Create a calendar of emails to go out. Start two weeks before Black Friday, and build up to the day itself, when you should email your most engaged readers 2-3 times to ensure your message reaches your customers.
Draft your emails in advance and schedule them to send at the correct dates and times. This kind of preparation will help you get through all the tasks on the actual Black Friday day.
Create a Social Media Calendar
Email marketing isn't the only tool in your box for promoting your Black Friday campaign. If you have an existing audience on social media, plan in two weeks of social media posts that reveal your Black Friday offer to your audience.
A countdown works well on social media for big promotions like Black Friday, so don't be afraid to have some simple posts counting down the day.
Curiosity is also a tried-and-tested way to promote an offer. Therefore, before revealing it all, tease your audience with a hint of the promotion they can expect on the big day.
That tactic will also help you increase your social media followers.
If you want to get the word out about your Black Friday promotion, consider creating a social media contest one or two months before the big day for the same product.
That will help create a desire for the product you promote during Black Friday. It will also help you build your email list.
Don't Forget Advertising
It might seem counter-intuitive to run Black Friday ads, given how famous this promotional day already is.
However, running ads can get your promotion across to a far bigger audience of people who may not have heard of your brand before.
Effective ad campaigns take time to put together, not to mention getting approval from the ad platform. So, if you do want to run ads, it's best to do it a month in advance and use it as a way to build your email list.
You can then run a second set of retargeted ads in the days running up to Black Friday. That way, your most eager customers will receive reminders about your promotion in their social media feeds or via display ads.
Also consider the potential impact of native or sponsored advertising.
In the run-up to Black Friday, customers tend to read the latest articles on the best deals. Getting your product advertised in that type of article can be hugely beneficial.
Track Your Clicks
Any online marketing campaign must include tracking and optimization, and Black Friday is no exception.
Make sure you set up and test any tracking tool you'll use throughout your campaign. That includes Google Analytics, your email autoresponder, and any social media analytics tools you use.
Most importantly, double-check that those analytics are set up correctly for your website. That is particularly vital if you are still a relatively new online business.
You want to monitor data from the very first piece of content you release for the campaign, so this is something to get in place as early as possible.
Decide on the metrics you will focus on, which, at a minimum, should include click-throughs and conversions. You want to set up your tracking to check which promotional content has the best results.
Consider split testing your promotional material. Suppose you find that some content is getting a significantly better response than others. In that case, it gives you enough time to optimize the campaign before Black Friday ends.
Do a Last-Minute Push
It might feel like overkill to send multiple promotions to your audience in a single day, but doing this is standard practice for Black Friday, and there's a good reason for that. It works.
When planning your promotion, start increasing the frequency of your promotions 1-2 days before Black Friday.
On the actual promotional day, send 2-3 emails, including an email 1 hour before your promotion finishes. This email is often the one that gets the best click-through rate.
Make sure you have marketing copy that fits this sequence. In other words, increase the sense of urgency and scarcity with those final few emails to help maximize conversion rates.
Think About Upsells and Follow-up Promotions
We mentioned earlier the importance of thinking long-term about your Black Friday campaigns. They are more than an opportunity for some quick sales. They are a chance to grow your customer base.
With that in mind, don't stop your promotional ideas the day after Black Friday, because this is the perfect time to boost your sales by offering even more fantastic deals to your new customers.
Consider upsells you can add to your checkout process for Black Friday. Also, consider an email sequence a week after the event to promote a second, exclusive deal to customers who took you up on your Black Friday offer.
It will be both unexpected and welcome. You are capturing the attention of people who are still in that buying mindset.
Wrap Up and Learn
When you complete your campaign, don't throw away all that valuable analytics data you've captured. Now is the time to review your promotion and look at what worked well and what didn't.
That analysis will help you drive your promotional campaign in the coming year, including the next Black Friday event.
You'll have precious data on what copy, branding, and email sequences that your audience best responds to. Take the time to decipher all that information and use it to shape your future marketing strategy.
Black Friday Marketing That Sets You Up for Success
Follow the tips outlined in this guide, and you'll breeze through your next Black Friday marketing campaign with a calm and organized demeanor. Plus, you're also going to set your business up to ace this once-a-year event.
Get the help you need with your next Black Friday marketing campaign. Contact us for a free digital marketing review and discover how we can support you in creating a promotion that will genuinely wow your audience.
Owner and Chief Marketing Officer, Jason Hall, and his team specialize in creating brand awareness / traffic and lead generation / marketing funnel and conversion optimization, while utilizing the appropriate marketing channels available within your industry. With diverse clients throughout the world, Jason's team is well connected within many industries to assist with your marketing strategies. With no long term contracts and various levels of service, Jason's team will increase the quality of your online traffic, leads, and sales.
Free Website Audit Tool
See how well optimized a web page, landing page, or blog post is for an exact keyword or phrase
About the author...
Located in the heart of the Emerald Coast - Destin, FL, founder and Chief Marketing Officer, Jason Hall, and his team specialize in creating brand awareness / traffic and lead generation / marketing funnel and conversion optimization / and PR campaigns, while utilizing the appropriate marketing channels available within your industry.
With diverse clients throughout the world, Jason's team is well connected within many industries to assist with your marketing strategies. With no long term contracts and various levels of service, Jason's team will increase the quality of your online traffic, leads, and sales.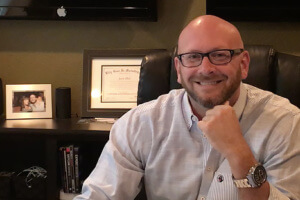 Request a digital marketing strategy session today and we'll show you what you've been missing!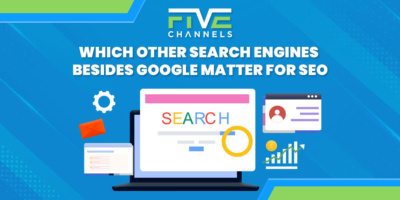 Are you struggling to improve your online presence and boost your website's SEO? Google is the most popular, but optimizing…