Imagine delivering a marketing strategy in real time. Customers and clients get to experience your product or service as it is meant to be used.
Augmented Reality marketing (AR) takes the reins from virtual reality platforms to create a new interactive consumer experience. It is so popular right now its growth is expected to reach $117.4 billion by the year 2022
As little as 5 years ago consumers knew little or nothing about this marketing tool.
It is a marketing strategy that businesses need to become educated on. Regardless of your business size, you will want to see how this product can benefit your company.
Continue reading as we take a closer look at this new phenomenon taking the lead in marketing strategies around the world.
What is Augmented Reality?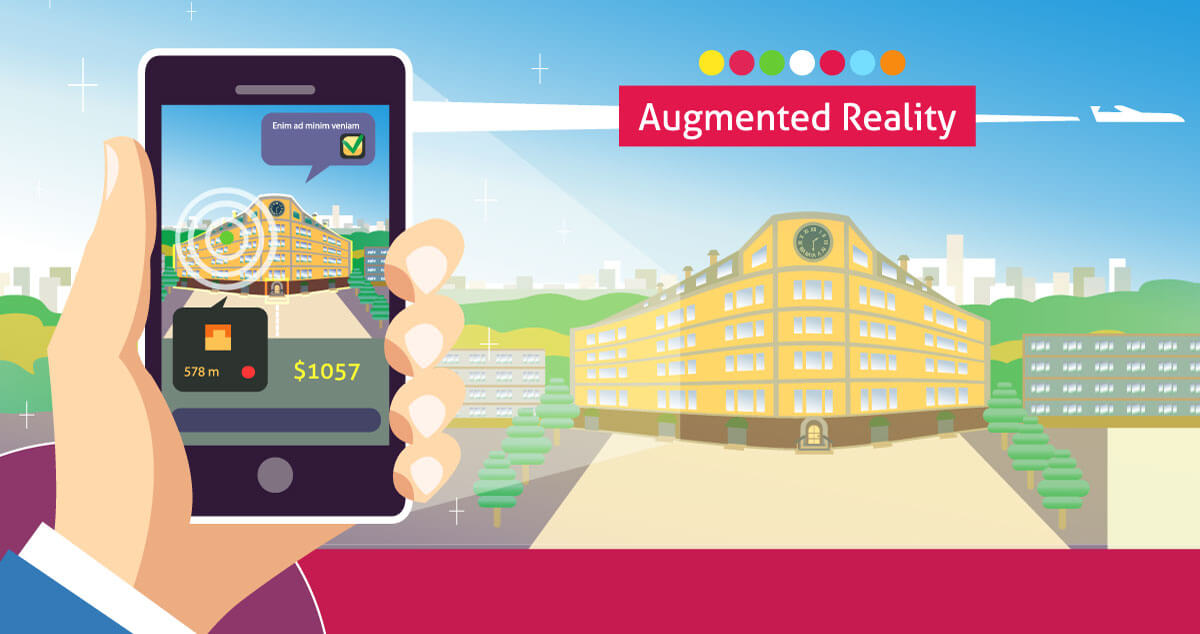 Have you ever watched a football game and seen the yellow line that highlights the distance between the ball and the first down mark? What about when a tennis player challenges an out call and we see a line pivot towards the mark and a dark circle marks the spot.
These are examples of the first uses of augmented reality. Some date back almost twenty years.
So what is augmented reality? It is the ability to integrate digital data and incorporate it in a real time experience. Can we say Pokemon Go!
Unlike virtual reality that is popular among gamers, there are no bulky video viewers to contend with. New apps come out every day and smartphone users swoop them up.
Augmented reality marketing takes that technology and creates a 3-D image of a product. It allows consumers to take a product and experience it up close and personal.
Why has it become so popular? With new technology and the incorporation of app's in almost every aspect of our lives, augmented reality has advanced and expanded.
Today AR is used in sports, medicine, education and yes, marketing. It is the future.
Augmented Reality Marketing is used in our Day-to-Day Activities
Many retail stores are using augmented reality marketing to impact consumers buying decisions. Many of these interactive experiences are done through the use of apps accessible through smartphones and tablets.
Home improvement giants like Home Depot and Lowes allow their customers the chance to experience paint colors before making the purchase. Home Depot describes their app as bringing colors to life virtually.
With this technology users can choose a paint color by holding their smartphone up to the wall and seeing what the color will look like. They can also see the wall in similar shades for comparison.
There are also paint selection apps on the market that are produced by big name paint brands.
Another retail giant making good use of retail apps is the furniture store IKEA. IKEA Place uses augmented reality marketing to give customers a view of what furniture will look like in their home.
This virtual shopping feature uses Apple's iOS technology and only includes certain items from the IKEA catalog. It is a great tool that could save you time and money.
This form of virtual shopping is catching on quickly.
360 Video Goes to the Next Level
A big tool in marketing today is 360 Video. Whether it is a Google street view, a visual of a hotel room or a home for sale, 360 Media is a popular tool.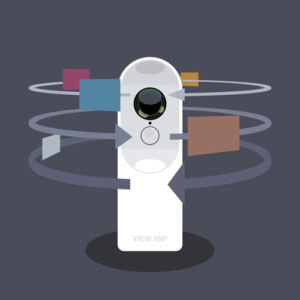 Using video in your SEO strategy has already been a big success. Add to it augmented reality marketing and those videos take on a life of their own.
360 Video tells a story that engages the user. It gives clients or potential customers an inside look at a business's service or product.
Hotels are beginning to see the benefits of AR in promoting the true experience guests can have at their venues. Through apps, users will be able to tour properties, have a 360 view of guest rooms, meeting facilities, restaurants, and the pool area.
In addition, they will be able to make reservations, leave reviews and more. Imagine being in the airport, holding your smartphone up to an ad on the wall and everything you need to know about the hotel appears on your smartphone.
Not only are hotels going this route, but Lipton Iced Tea took us inside the cup with their Magnificent Matcha Tea campaign. The video gave tea drinkers an animated experience.
We were able to live the life of a tea bag as it went through the brewing process to become the perfect cup of tea.
Social Media is Engaging Audiences with AR
Social media has revolutionized marketing strategies. Snapchat, Instagram, and Facebook use augmented reality marketing to keep users engaged.
One popular way that platforms such as Snapchat use AR, is the use of filters. People of all ages think it is cool and fun to doctor their images with dog ears, cat whiskers, and floral headbands.
The trend is so popular that Instagram is now offering their version of photo enhancements. Facebook is currently in a beta stage experimenting with their filter app to compete with Snapchat and lure younger users back to their platform.
Where Do We Go From Here?
As more augmented reality marketing takes hold, consumers will most likely abandon their desktops and laptops for better inclusion. This is hopeful news for businesses wanting to tap into the market.
Businesses need to utilize social media platforms that attract their target audience. Unless they have the next Pokemon Go, companies will continue to use social media to drive users to their website or physical business.
Brands that understand the possibilities of AR are developing apps that will allow them to create their own social media platforms. This is an opportunity for them to direct the course of their marketing without 3rd party influences.
While utilizing marketing on popular social media platforms you're competing with every other business. Why not be your own social media to a captivated audience.
Beauty Industry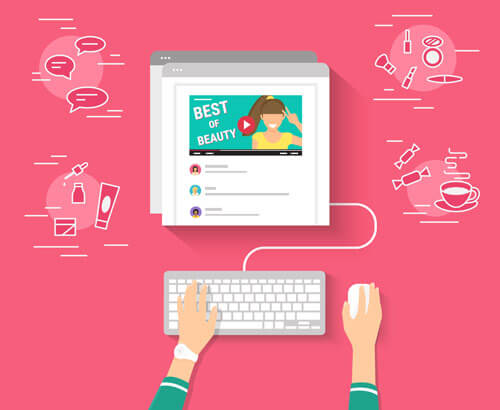 There's no mistake. The beauty industry is one of the most profitable industries on the market. So it is no surprise they have capitalized on augmented reality marketing.
The marketing landscape for drawing in potential buyers is monumental. YouTube has its share of beauty bloggers. Little girls fixated on looking like their moms have grown up to create their niche in the industry.
Consumers follow beauty bloggers in record numbers. Many of these individuals have no formal training, but they have captured the attention of top beauty brands.
Bloggers are supplied with new merchandise with the hopes of creating a buzz-worthy trend. Their followers now want the latest and greatest cosmetics on the market.
What Does This Mean?
What does this have to do with augmented reality? It's simple.
Apps allow consumers to upload images of themselves without make-up. They are then given the option to try the look they just saw demonstrated in a blogger's video.
To customize the experience more, some apps offer a beauty questionnaire that aids in product recommendations.
Once the perfect foundation, concealer, eye shadow and lip cover is selected, users can order products online or head to the make-up counter.
Because makeup is still a personalized purchase, consumers continue to head out to their favorite retailers to buy their selections. This, in turn, exposes them to additional products that help boost sales.
Colleges and Universities
Who has the best college experience? College students will soon be able to download a hot new app that uses augmented reality marketing.
TeePeedU is a FREE college social media app designed to promote college life. No more hiding away in your dorm room. The app encourages interaction and co-mingling.
Some say it is a mix of dating app Tinder and Facebook. Students can make friends or they can make love connections. Either way it promotes personal face-to-face meetings and does away with the awkwardness of making new friends.
The app is also a plus for businesses catering to students. They can purchase sponsorship's that allow their logos and specials to show on the app.
Another way AR is making its way into campus life is via virtual tools.
Not every potential student can visit their top choices for higher learning. With AR colleges are creating virtual tours that future students can experience from the comfort of their homes.
This can also be a valuable tool for community college prep programs. Instead of pricey college tours, organizations could create virtual tours, thereby marketing the college to more students.
Dating Apps
New dating apps are latching on to augmented reality marketing to give users the best chance at a love connection.
The world of dating has changed a lot. Instead of meeting people the traditional way that involved human interaction, people are turning to apps. Tinder is one of the more popular apps but it has plenty of company.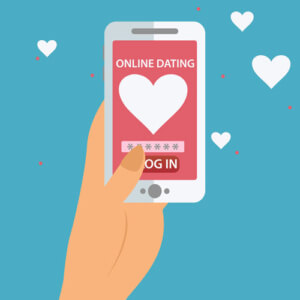 AR may change the game and make the search for love a little more interactive. New apps scheduled to make a debut using augmented reality marketing include FlirtAR.
This app may take some getting used to because it's primary feature is face recognition. It also requires users to engage in behaviors that may cause concern to some.
Imagine being out and spotting someone you are attracted to. With the FlirtAR app you capture a photo of the person and if they too use the app their profile will appear. Wallah, you initiate the connection and wait for a response.
Popular dating site Match.com has a similar feature that uses Geo-location. Missed Connections shows user's people that they have recently crossed paths, based on their profile matches.
Don't worry, in this instance, it is not real-time data and does not give addresses or business names.
Entertainment Marketing
As you have probably figured out, augmented reality marketing can be used in almost any industry. The task is determining how it can be used in yours.
The entertainment industry is one that benefits greatly from creative innovation. It is no surprise that they are taking the AR ball and running with it.
Creating Experiences
It is often said that millennial's want to have experiences. What better way to experience music than through a hologram that teaches music to students. A Japanese company has made this a reality.
One awesome AR advancement television geeks are sure to love is InAir TV, which is dubbed Augmented Television.
How many times have you been watching a television show and heard a song you loved? What about the desire to learn more about a topic? Or wouldn't it be cool to tweet about what you're watching from the TV.
With 3D functionality, this new way of viewing TV will allow all of that to happen. Users will be able to bring in data from the internet, link social media apps and more without interrupting programming.
A big marketing move was made by the movie industry with the release of "The Amazing Spiderman 2" a few years ago.
Promotions for the movie were on a grand scale and included a Spiderman App. With the App, users could play interactive games and view exclusive clips when purchasing merchandise from movie sponsors.
The response was so overwhelming that some felt it overshadowed the movie.
Are You Considering AR for Your Business?
Now that we have explored the many uses of Augmented Reality Marketing, what do you think about it? It's pretty exciting, right? AR Technology can be beneficial if done right.
Be Strategic
When it comes to your digital marketing needs, Five Channels has you covered. Our team of certified experts touch on five essential areas to drive business to your website. We cover every aspect including SEO, influencer outreach, content marketing, and viral social media campaigns.
If you're ready to get started, try our digital marketing review. We'll review your current content and provide tips on how you can take your business to the next level.
Owner and Chief Marketing Officer, Jason Hall, and his team specialize in creating brand awareness / traffic and lead generation / marketing funnel and conversion optimization, while utilizing the appropriate marketing channels available within your industry. With diverse clients throughout the world, Jason's team is well connected within many industries to assist with your marketing strategies. With no long term contracts and various levels of service, Jason's team will increase the quality of your online traffic, leads, and sales.
Free Website Audit Tool
See how well optimized a web page, landing page, or blog post is for an exact keyword or phrase
About the author...
Located in the heart of the Emerald Coast - Destin, FL, founder and Chief Marketing Officer, Jason Hall, and his team specialize in creating brand awareness / traffic and lead generation / marketing funnel and conversion optimization / and PR campaigns, while utilizing the appropriate marketing channels available within your industry.
With diverse clients throughout the world, Jason's team is well connected within many industries to assist with your marketing strategies. With no long term contracts and various levels of service, Jason's team will increase the quality of your online traffic, leads, and sales.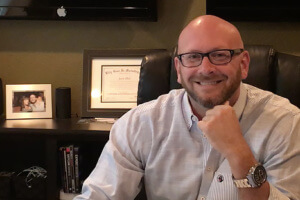 Request a digital marketing strategy session today and we'll show you what you've been missing!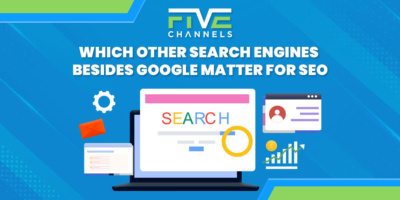 Are you struggling to improve your online presence and boost your website's SEO? Google is the most popular, but optimizing…