PR and SEO are usually thought of as separate disciplines, but there are benefits when they merge. We've outlined 6 ways PR and SEO companies can work together.
Once upon a time, PR and SEO were two completely different disciplines. They also offered different digital marketing features.
This is no longer the case.
Today, PR and SEO work more closely together than ever before. Both PR and SEO companies have similarities in skill sets. Both focus on creating top-notch content and creating relationships with online influencers.
Over the past few years, Google has made it clear that content quality is more important than ever. If business owners want to achieve a high ranking in the search results, they need to be writing and sharing appealing and insightful content, while getting high-quality links.
In fact, quality content and links have become the glue which binds PR and SEO together.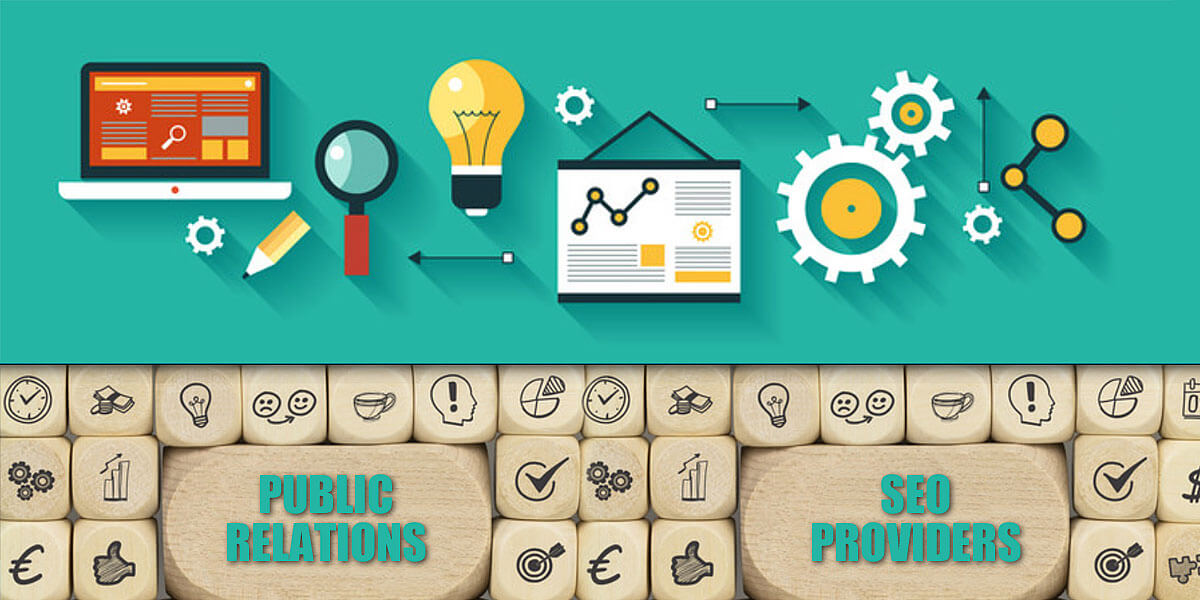 How PR and SEO Providers Can Collaborate Effectively
PR has a longer, more understood and established legacy, while SEO was created for a digital world.
However, both are continually evolving and becoming increasingly sensitive and sophisticated in the changing marketing and business landscape.
But how do PR and SEO companies work together? And how can this benefit businesses and impact their communication tactics and strategies?
Here are 6 ways PR and SEO companies can work together:
1. Link Building
Link building is one of the best examples of how SEO specialists and PR companies can collaborate.
Through earned coverage like press releases and non-paid stories, PR companies generate powerful backlinks. But often, since the PR team doesn't necessarily have a good grasp of SEO, those links aren't optimized so they achieve the best possible impact.
Let's say that the PR company is generating media attention for a business selling "blue widgets". When they're placing press releases and stories, they can ensure that the anchor text is somehow related to "blue widgets", to help the company rank for that keyword.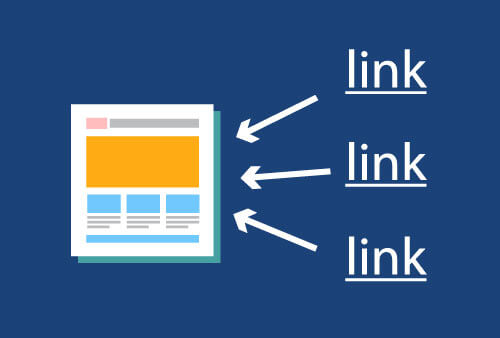 PR teams are able to secure pieces of coverage in incredibly valuable and influential media. And that can be a goldmine for SEO companies who can exploit those incoming links.
Unlike "black hat" SEO techniques which involve purchasing links from low-value, less-than-reputable websites, PR is about earning links. This goes hand-in-hand with Google's ideal link building process. That's because this organic quality is favored by search engines everywhere.
If you can align the strategies from both PR and SEO providers, you can choose and control the best keywords, making the most of that incredible opportunity.
2. Amplifying and Sharing Content
Creating valuable, unique content is hard work. And both PR teams and SEO companies do this extremely well for very different audiences.
When these two groups work together, they can make that valuable content work even harder by repurposing and sharing content that has already been created.
For example, if an SEO or content marketing team creates and infographic for a third-party brand or influencer, they'll often agree that you can repurpose it as long as you link back to them.
The PR team can then pitch that infographic to their sources, which creates more links for the SEO team, and allows the PR team to have an easy win with content placement.
These combined efforts allow both PR firms and SEO companies to influence more KPIs. That means that they can more easily see how activities are impacting each segment of the business.
The PR team can study changes in keyword rank for the pages they managed to get links to. And SEO providers can see how many more shares or links their content got thanks to the PR's help.
Collaborating With Content Calendars
For the above to work, both teams need to work together on content management. And that's why content calendars are so important.
Previously, content calendars were only used by PR experts for creating and scheduling topics for different articles and stories. Now, SEO companies are also integrating content calendars into their marketing strategy.
Content calendars are particularly important when it comes to keeping SEO teams updated when scheduling effective content ideas around seasonal events. And innovative PR stunts and events are able to generate major links and attention to an organization.
Both teams need to be working from the same content calendars so they can effectively manage the creation and promotion of all content together.
3. Educating Each Other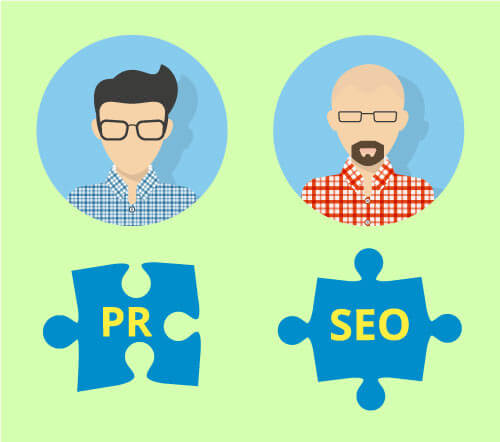 It's easy for companies to get wrapped up in their specialty bubble. And when they begin working with other companies with other specialties, it's common to forget that they don't necessarily know the same information.
PR teams aren't taught about how online media can have an impact on keyword rankings and SEO.
Before SEO companies dive in with their requests, they need to educate these firms about the whys and hows. This can be done through short sessions over a few weeks and should include information about how they'll benefit from the relationship.
Just like PR firms don't learn much about SEO, SEO providers usually aren't taught much about PR.
Take "media outreach" for example. While this may be a part of the job for a content marketer or SEO, it's also an expertise that PR firms know like the back of their hand.
Working With Different Priorities
Both SEO and PR professionals understand that unique, engaging, and creative content is fundamental if they want to launch effective campaigns. But they often have different priorities in mind.
PR firms keep readers in mind when they're creating content. And SEOs know that their results in the SERPs and rankings will suffer if they don't have top-notch content.
While both of these priorities are crucial, both teams need to understand the benefits and purpose.
PR professionals can be educated about the SEO values they can receive by getting earned media coverage online. For this reason, SEOs should explain exactly how it works and the advantages in the search results.
SEOs also need to educate PR teams about the problems backlinks can cause if they look shady or seem to be attempting to manipulate Google.
When both teams are educated and work together, they create content that:
Includes useful information
Engages consumers
Includes the keywords they're aiming to rank for
This makes for a much more engaging and unique story. The better the story, the more people will be linking, sharing, and talking about it. And that's a win-win.
4. Improved Influencer Outreach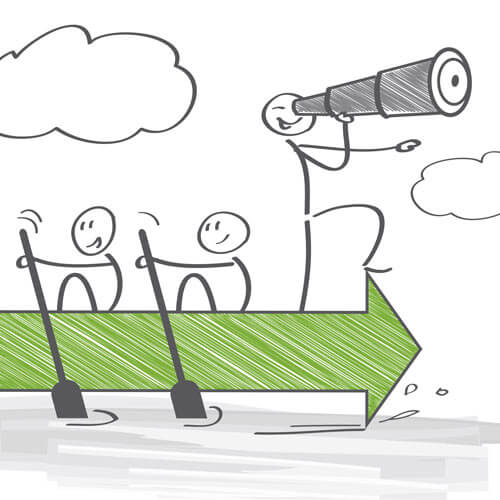 PR and SEO need to work together to evaluate, define, and reach out to influencers. Both can benefit from a "you scratch my back, I'll scratch yours" mentality. By partnering together, both firms can secure future influencer relationships.
SEO companies have lists of blog targets and external websites. And PR firms have media lists.
A PR pro's list will be more likely to consider the outlet's beat, educational angle, and reporters. An SEO firm's list will take a more complex look at the unique visitors, page rank, or Alexa rank of a website.
By working together, SEO and PR can combine their lists and create an outreach strategy. PR professionals get to learn about site analytics, and SEOs learn about building relationships.
These days, any effective content marketing strategy will include influencer outreach as a main component. Obviously, it's not a great idea to have both an SEO and PR pro trying to connect with the same influencer.
For effective collaboration, the PR team can focus on reaching out to mass media outlets. And the SEO team can focus on reaching out to high-level bloggers. By focusing on different areas, SEO and PR teams can avoid the awkwardness and annoyance of contacting the same people at the same time.
They can also use their lists to divide and conquer–doubling down on influencer outreach.
5. Aligned Brand Messaging
When SEO and PR work together, it's easier to make sure everyone is on the same page when it comes to the overall brand message.
This can be achieved by:
a) Knowing the Brand
Both teams should be able to clearly identify the brand. Both should be aware of the company's positioning statement and understand how the services or products are uniquely positioned.
This also includes having a solid understanding of the target market. Both teams should understand:
The problems that the company is solving for their customers
Who will get the most value from the offer
Why the best customers continue to use the product/service
b) Understanding the Content Experience
When PR firms and SEO providers create a piece of content, they're also creating a specific user experience.
The brand messaging needs to go hand-in-hand with that experience. It also needs to influence the perceptions and feelings that readers experience while consuming that content.
When PR and SEO are working together effectively, they have the same goals for creating content. The content should:
Make readers feel smarter
Enhance readers' social experiences
Give readers a new topic to talk about
Be easy to access
Create trust in the brand, and
Position the brand according to the ideal brand messaging
c) Communicating Effectively
PR and SEO companies should be in constant communication when creating and launching a campaign. Ideally, there should be regularly scheduled meetings between both groups.
This allows both sides to discover what the other team is working on. If stories are similar, one team can back off and choose another direction, or they can collaborate for improved outreach.
By following the above guidelines, PR and SEO companies can keep the brand messaging on point. This ensures consistent, uniform messaging to readers at all times.
6. Analyzing and Adjusting
PR pros are looking at outlet's unique visitors per month, publicity value, and earned media coverage.
SEO companies are looking at sales data, conversions, followings, traffic rankings, and analytics data.
PR providers can use the SEO results to determine which outlets are driving the most website traffic.
They can also see which media outlets have visitors with the lowest bounce rate. And they can determine whether a company sees searches for their brand increase after they secure coverage with a particular media outlet.
SEO providers can use the PR results to learn best-practices for personal communication and outreach. They can then use this information for customer-centric communications like social media and email.
Using Analytics and Metrics
Any marketing strategy must be measured to see what's working and what isn't. To do this effectively, both teams need to agree on common goals. While PR and SEO have differing strategies, their goals should still be aligned.
First, evaluate any previous goals. This means that both sides can avoid repeating mistakes. Next, focus on setting SMART goals. These are:
Specific/Significant
Measurable/Meaningful
Attainable/Achievable
Realistic/Relevant
Time-based/Trackable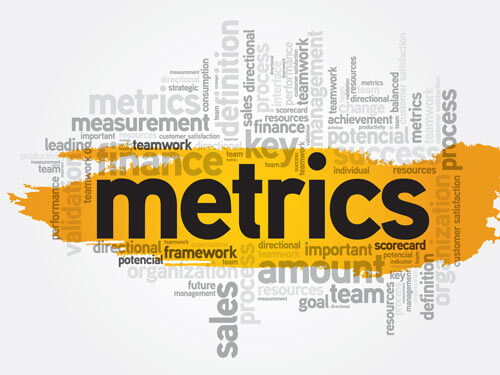 If a company is aiming to increase search rankings and conversions, there are a number of useful tools which can be used to track changes. These will show the results of the efforts of both PR and SEO firms.
Google Analytics is a great option for this. It can show how the volume of search traffic has changed over time, and which articles and pages are the most effective.
Both teams can also use metrics like visitors, time on site, and bounce rates to see if the strategies are working.
Great Things Happen When PR And SEO Companies Work Together
When PR and SEO come together, then PR pros, SEO firms, and the brands they're working with all benefit.
SEO and PR have traditionally employed different methods. But both disciplines are more alike than they may seem at first glance. Both sides share the same goals, and when they work together, they can attain huge results for brand reputation and marketing.
Are your teams still working separately? Consider bringing them together so you can enjoy the benefits of their experience and efforts. While this may take some time and effort, encouraging this type of collaboration can give you a leg up on the competition.
If you'd like to see firsthand the magic that SEO and PR can create when they collaborate, then reach out to us. We've already done the hard part by establishing connections to editors, journalists, and bloggers with top website properties that you want your business featured in.
Owner and Chief Marketing Officer, Jason Hall, and his team specialize in creating brand awareness / traffic and lead generation / marketing funnel and conversion optimization, while utilizing the appropriate marketing channels available within your industry. With diverse clients throughout the world, Jason's team is well connected within many industries to assist with your marketing strategies. With no long term contracts and various levels of service, Jason's team will increase the quality of your online traffic, leads, and sales.
Free Website Audit Tool
See how well optimized a web page, landing page, or blog post is for an exact keyword or phrase
About the author...
Located in the heart of the Emerald Coast - Destin, FL, founder and Chief Marketing Officer, Jason Hall, and his team specialize in creating brand awareness / traffic and lead generation / marketing funnel and conversion optimization / and PR campaigns, while utilizing the appropriate marketing channels available within your industry.
With diverse clients throughout the world, Jason's team is well connected within many industries to assist with your marketing strategies. With no long term contracts and various levels of service, Jason's team will increase the quality of your online traffic, leads, and sales.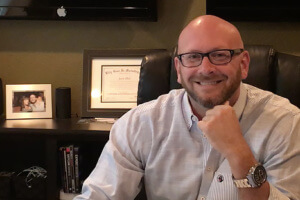 Request a digital marketing strategy session today and we'll show you what you've been missing!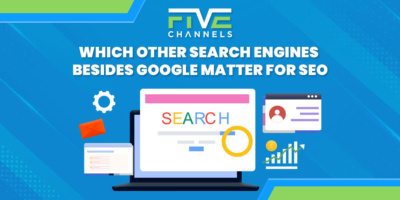 Are you struggling to improve your online presence and boost your website's SEO? Google is the most popular, but optimizing…