Top 15 Lead Prospecting Tips for the Real Estate Market
Considering how competitive the real estate market is, you need to know how to keep a constant flow of leads coming in. Learn how to do lead prospecting here.
Prospecting for leads in the real estate market?
Do you have enough new clients coming in?
If you're in the real estate market, you've got plenty of competition. It's important to get creative and make sure that you have the best strategies for prospecting for new leads. This way, you'll know that the well will never run dry.
There are 15 lead prospecting tips for the real estate market you need to know if you want to succeed.
1. Follow a Plan
If you want to have a steady stream of leads coming in, it's important you make a plan and stick to it. Spend time developing your strategy for lead prospecting and have a routine. Set aside certain times each week for the various prospecting activities you will be doing.
Whether you set aside time for contacting leads, working on your website and optimizing your SEO, or other important tasks, it's important that you have a plan. You may schedule a couple of hours each morning for cold calling or a couple of hours in the evening for checking in with previous clients.
However, if you do set aside a certain amount of time for your prospecting activities, make sure to ignore distractions that come up. Adamantly stick to your schedule and make sure you have self-discipline.
Similarly, if you set a certain amount of time for a task, don't go over it or overdo it. There will be more time for it in your schedule later.
2. Organize Your Leads
When you are lead prospecting, it's also an excellent idea to organize your leads and prospects and categorize them into different groups.
You may decide to segment your leads into groups based on what stage they are in with their home. For example, try separating the people who are close to selling their home from homeowners who are still on the fence about it.
After segmenting your leads into different groups, you will be able to create a better plan on how to contact them and follow up. Tailor your communications based on the category, and you'll find that you're much more effective in your interactions.
3. Use Your Network
Don't underestimate the value of your current network when it comes to lead prospecting. It's important that you have a system for checking in with your connections and you should plan on staying in contact with them. Current connections may be able to refer you to new leads.
You may consider sending an email or physical letter to them for holidays or at certain times throughout the year. You may even consider using social media to interact with your network and to gain new leads.
By staying in touch with your network and sphere of influence, you will have a good chance of staying at the top of their minds and potentially gaining new leads.
4. Embrace Rejection When Lead Prospecting
If you want to be successful when it comes to real estate lead prospecting, you need to be well-prepared to embrace rejection. When prospecting new leads, every "no" is a step on the road to a "yes."
It's important that you learn how to not take rejection personally. Rejection is an important part of the prospecting process, and the sooner you get used to it the better you will be at finding new leads. You will be much better equipped for gaining momentum and keeping it.
You need to learn how to handle rejection with ease. Simply move on to the next opportunity.
5. Be Willing to Go Off Script
It's good to have a solid plan when you're interacting with a potential lead or having a face to face meeting, but it's best not to stick to it too rigidly. When you're looking for new leads it's important to be willing to go off script every once in a while.
When you're too rehearsed or stick too rigidly to an agenda, you may come off as being a bit cold and impersonal. Instead, be ready to drop your agenda for a moment when interacting with a lead. Take a moment to let your personality show and build a genuine connection.
Learning how to create great relationships with people is one of the most important things you can do when prospecting new leads, so it important to remain flexible at all times.
6. Don't Underestimate the Face-to-Face Meeting
When lead prospecting, it's important to always try and get a face-to-face meeting. A face-to-face meeting is the best time for you to really get to know a potential lead and convince them to work with you.
Look for opportunities and ask for a meeting when possible. If someone is willing to meet with you in person, it's possible they're very serious about listing with you.
Use this time wisely and get to know the interests of the buyer or seller. Find out what makes them tick and be sure to listen to them as closely as possible so you can understand their needs.
7. Ask for Referrals
After you've worked with someone, it's a great idea to keep in touch. Do your best to keep in touch with old clients for a while and learn the art of asking for referrals.
As mentioned above, you should have a plan for staying in touch with your network. When you do interact with former clients and people in your network it can be a good idea to casually ask them for referrals. Believe it or not, client referrals can be some of the highest converting referrals and will likely give you the highest success rate.
If you have a meeting with someone or you're touching base with a previous client during a phone call, it's great to casually mention that you're looking for new leads as the conversation is coming to a close.
8. Always Be Persistent
Being persistent is a key to lead prospecting that cannot be denied. In this game, persistence is crucial. While many other agents will give up on a prospect after one try, the most successful agents will pursue a lead and follow-up multiple times.
Of course, you don't want to be annoying with your persistence. Find the sweet spot between being persistent while also being respectful.
If a homeowner isn't ready to sell, for example, consider following up from time to time to see if they're still in the same state of mind. Chances are they may change their tune in time and eventually be ready to sell.
It's important they think of you when the time comes to sell. Don't give up on a prospect until they tell you a straight "no" or until they have started working with someone else instead.
9. Be a Good Listener
One thing that many agents forget sometimes is that they shouldn't be doing all of the talking. A great real estate agent is more often than not an amazing listener.
If you're working too hard when lead prospecting and talking an owner's ear off, you may risk annoying your leads and prospects.
In fact, an owner needs to be doing the majority of the talking. By giving them the room to talk too, you can learn more about their needs and find out what you can help them achieve. As a result, your job will become a lot easier and you'll end up working a lot smarter.
Whether it's during a phone call, a face-to-face meeting, or an email, get into the habit of finding out about a potential lead's dreams, ambitions, wants and needs and treat every prospect just like you would a friend.
10. Make the Most of Events and Open Houses
If you're looking to get new clients, events and open houses are some of the best tools at your disposal.
An open house is a perfect time for lead prospecting. You can collect information, meet new leads, and get contact information. You can collect their info by asking them while talking to them or even by putting a sign-in sheet by the door.
The great benefit of these events is that you will be gaining warm leads, rather than cold leads. Anybody you meet could potentially be your next listing or client.
However, be sure to be well prepared for these events. Make sure you know everything possible about the home and its history as well as the surrounding area in order to impress the people who stop by.
11. Know a Lead's Home and Area
When lead prospecting, you need to know as much as you can about a lead's home, neighborhood, and surrounding area before you contact them. Knowing the right details about a lead and their home can really set you apart from other agents. It can help you build a better connection when reaching out.
An owner may be very impressed if you have some good insider knowledge about their particular home, comparable homes that have sold recently, or the area's market.
By taking a little bit of extra time to collect details about the lead's house, you will be making much better use of your time. You will have a greater chance of building an ongoing relationship.
12. Find Out What a Lead Wants
The more you find out about a lead or prospect, the more you can help them meet their needs. The more you can meet their needs, the more they can meet yours.
Remember to listen to the buyers and sellers you speak with and find out as much as you can about them during your interactions, however brief.
Find out about their ideal home and determine what their needs and struggles are. Discover their interests and what makes them tick. Ask them about their dreams and ambitions and what kinds of places they like to travel to and visit.
What you find out just may surprise you. However, it will definitely help you get closer to solving their problems and creating a fruitful relationship.
13. Prove the Value of a Good Agent
Not everyone understands the value that a good agent can provide. It's important to be aware of this and prove to potential leads and prospects that not all agents are the same.
When lead prospecting, sometimes it helps to give examples to demonstrate the different abilities of real estate agents.
One way to do this is by talking about time frames in which similar properties have sold. You may also mention similar homes that have sold at very different price points.
Many homes don't sell for their accurate worth and condo units with the exact floor plan and location could sell for 5%, 10% or even 15% more depending on the agent and circumstances.
By researching and mentioning examples, you may just help a prospect understand that the agent they hire matters. The right agent could potentially save them a lot of money when buying or selling a home.
14. Prioritize Quality Over Quantity
You also need to prioritize quality over quantity when you're lead prospecting. While it may feel good to say that you contacted a certain number of leads in a day, it means nothing if the owners you contacted have no interest in selling.
Instead, you should judge your progress and success by the quality of the leads and by the quality of the relationships you have developed.
Have you transformed a cold lead into a warm lead? Have you moved a potential lead from email to an in-person meeting? If so, consider it a success and know that you're closer to your goals.
Targeting is key. Make sure that the relationships you develop are worthwhile and you'll avoid wasting your time or theirs. Similarly, you may also consider using digital marketing techniques to attract the right clients online.
15. Always Provide Value
You should always aim to provide value when lead prospecting. You should also do it as soon as you can. Not everyone will give you the time to develop a relationship with them, and in many cases, it's better to prove your value from the start.
Find a way to prove your worth to potential leads as soon as you get the chance. Let them know that you bring something to the table and can truly help them meet their goals.
First impressions matter and providing value upfront can help. Be generous with tips, insight, and support and use these things to quickly build a relationship with leads.
The more value you offer to your prospects from the get-go, the more they will see you as someone they may want to work with later on.
Final Thoughts
By using the lead prospecting tips listed above, you'll put your best foot forward and have the best chance of getting new clients. You'll be able to develop strong relationships, focusing on quality rather than quantity.
Relationships and leads are developed with trust and understanding, and some relationships can take time. However, these lead prospecting tips will set you on the right path to help you achieve success sooner rather than later.
Need help prospecting leads online? Wondering how to navigate the digital landscape for your real estate business? Click here to get your free digital marketing review and find out more about what Five Channels can do for you.
Owner and Chief Marketing Officer, Jason Hall, and his team specialize in creating brand awareness / traffic and lead generation / marketing funnel and conversion optimization, while utilizing the appropriate marketing channels available within your industry. With diverse clients throughout the world, Jason's team is well connected within many industries to assist with your marketing strategies. With no long term contracts and various levels of service, Jason's team will increase the quality of your online traffic, leads, and sales.
Free Website Audit Tool
See how well optimized a web page, landing page, or blog post is for an exact keyword or phrase
About the author...
Located in the heart of the Emerald Coast - Destin, FL, founder and Chief Marketing Officer, Jason Hall, and his team specialize in creating brand awareness / traffic and lead generation / marketing funnel and conversion optimization / and PR campaigns, while utilizing the appropriate marketing channels available within your industry.
With diverse clients throughout the world, Jason's team is well connected within many industries to assist with your marketing strategies. With no long term contracts and various levels of service, Jason's team will increase the quality of your online traffic, leads, and sales.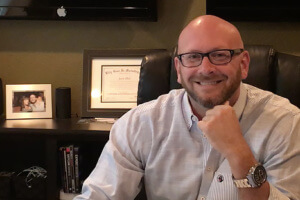 Request a digital marketing strategy session today and we'll show you what you've been missing!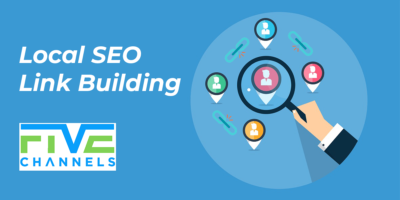 Nearly 50% of consumers use Google to find local information. In fact, 97% of all search engine users look online…