Social media usage is on the rise. As of 2017, 81% of the population in the United States has a social media profile. You can't put it off any longer–you need a creative social media strategy to tap into this huge segment of potential customers.
This guide will take you through why you should try each one of these 12 strategies in your social media campaigns. If you're up for a fun challenge, try to include all of them within the next couple of months.
Keep reading to build your creative social media toolkit.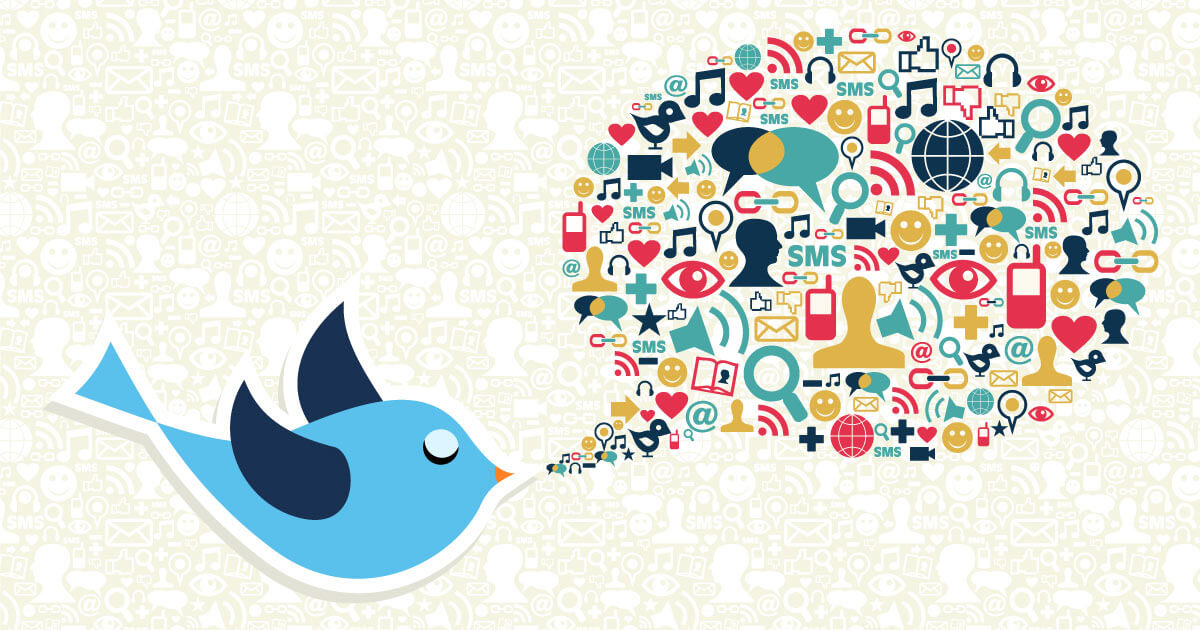 12 Can't-Miss Creative Social Media Strategies
What makes these strategies so powerful for businesses of all sizes is that they engage the audience. People spend almost 20% of their online time using social media. They want to be entertained and engaged.
Strategy #1: Use Hashtags
Have you ever watched your Twitter feed zoom through post after post and wonder how your tweets will ever get noticed? Enter the hashtag.
By preceding categories with the hash mark, known also as the pound sign, creative social media mavens get their posts read, liked, and retweeted. But hashtags aren't just for Twitter. You can also use hashtags on Instagram.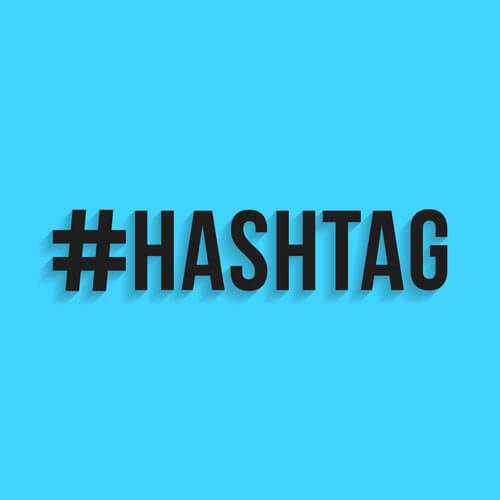 One way to use hashtags is to use them to contribute to an ongoing discussion. If you tag a tweet #socialmedia, users in the Twitter-sphere can click on the hashtag to read and participate in a conversation about social media.
The same holds true for Instagram.
Another powerful way to use hashtags is to create your own. Branded hashtags allow you to create brand ambassadors without seeking them out. Here are some tips to create great hashtags:
Don't use your company name.
Make the hashtag actionable.
Try not to use too many words in the hashtag.
If you're new to creating hashtags, don't fret. They're easy to create. Just combine all the words you want to use into one, with no spaces or punctuation, and tack on a pound sign (#) to the front.
There are some hashtag ground rules. Don't hijack other hashtags. In other words, don't start using someone's branded hashtag to talk exclusively about your own brand.
Use the right number of hashtags. On Twitter, one hashtag will do the trick. For Instagram posts, aim for 11 or more hashtags.
Don't use them on Facebook.
Strategy #2: Target Life Events on Facebook
If you have a personal profile on Facebook, you've probably noticed that in the About section you can enter in life events. Some of these events include:
When you start a new job
Getting married
Having kids
There are other life events available, and you can even customize your own. How can a creative social media marketer leverage this feature?
By targeting life events in your Facebook ads. You can market to newlyweds, new parents, or individuals who just got their first job in the digital marketing field.
When you focus your ads on a specific group that closely fits your ideal customer or client, you are more likely to enjoy a positive return on investment (ROI).
But Facebook doesn't just let you target the event itself. You can also target the timing. You can set an ad to run three weeks after someone starts their new job.
Strategy #3: Make the Visual Experience Seamless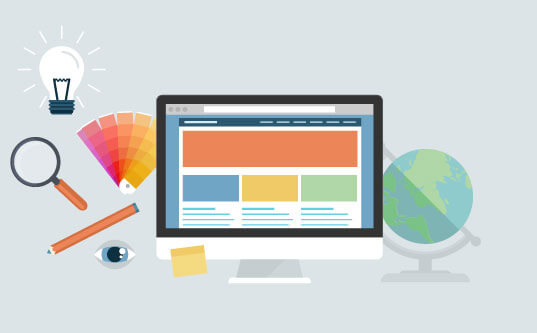 You know what can kill customer engagement? An ad that doesn't match the branding of your company and website.
An Example:
Your website colors are blue and white, and you use a light, sans serif font. Your photos all have white backgrounds.
Your ad on social media uses the colors green and gold, a serif font in bold, and a picture with a gray background.
This will create a visual disconnect that, like an anachronism in a historical film or novel, will throw your audience away from your intended messaging.
Keep a seamless visual transition from your ad to any landing pages.
Strategy #4: Repurpose Messaging
Do you run search engine marketing ads? If you have ad messaging that's pulling in stellar results, don't keep it in one corner. Repurpose it on Facebook, Twitter, Pinterest, or Instagram.
To prioritize creative social media, turn the messaging into an image, video, or poll, for example.
Strategy #5: Start Filming
A creative social media strategy involves entertaining users as a means to engage them. By the time 2019 rolls around, video is going to make up 85% of social media search traffic.
The great news about video in social media is that it doesn't have to be produced by a professional videographer. Users want to see you and your business. They want an honest experience.
So take out your camera phone and give them what they want. Don't be afraid to be funny if your topic allows for it. There are apps that can help you trim videos, add music, and add text.
Bonus Tips: Start a YouTube, Vine, or Vimeo channel to maximize your creative social media strategy. Rather than replying to someone via tweeting text, you can even send a video reply on Twitter.
Strategy #6: Run a Contest
Contests excite users because there's the possibility they might win something. While you are giving something away in a contest, it's also a great opportunity to collect data.
What kind of data might you want to collect? Almost 95% of creative social media marketers ask for users' email addresses. Getting an email address and permission to contact its owner is an effective way to keep engaging a potential customer again.
Contests, therefore, give you the capability to deepen relationships and trust with people who might want to buy your product or service.
Bonus Tip: There are lots of ways to run contests on various social media networks. I've included some of them below. Make sure to follow any rules set forth by the social media network you choose.
Start a "Pin to Play" contest on Pinterest
Ask followers to caption a fun photo on Facebook
Invite people to tell their story involving your brand on Twitter
Run a photo submission contest on Instagram featuring your products
Strategy #7: Connect Foot Traffic to Social Media
Do you have a brick-and-mortar shop or office for your business? If so, you won't want to miss out on this creative social media strategy because it allows you to stay in touch with people, even after they've gone home.
Here are some creative ways to entice customers in your office or shop to join you on social media:
Put up a window cling–this will also help you grab people who might walk or drive by after-hours.
Offer a discount to shoppers, or free resources to potential clients, who follow your social media profile.
Have social media business cards made with scannable QR codes that link to your profile.
By connecting real world visitors and social media visitors, you can create a true sense of community that can positively impact your ROI.
Strategy #8: Tell a Story
Research shows that the human brain is wired for storytelling. Think back to ancient cultures, who made up myths for natural occurrences, like why the sun rises and sets each day.
Fables teach young readers and listeners a set of ethical or moral standards. Novels can entertain, force us to ask questions of our world, and imagine a future beyond our own time.
Stories are powerful. And people love them.
So why not include them in your creative social media strategies? Before you insist that you don't have the skill to tell a compelling story, try it.
Brainstorm a list of products or services that positively changed your life.
Circle the three that were most impactful.
Write a three-sentence story about each one.
The first sentence should express the problem you had before purchasing the product or service. The second sentence can be about the change that product or service caused. Close your story off with writing about how that change made you feel.
Stories do so much for us, in addition to informing, teaching, and entertaining. They help us connect to one another.
Creative social media is all about connecting to your audience.
Strategy #9: Don't Fear the Emoji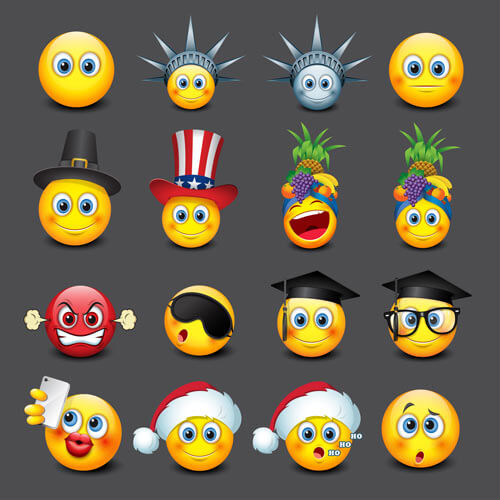 Do you feel like a kid when you think about adding a smiley face to a text message? Don't worry about it–after all, 92% of online consumers freely use emoji.
The fact is, emoji have become an accepted part of social media messaging. Where short samples of text often fail to convey emotion, emoji can, in one character, create that emotional connection you strive for in your posts.
Emoji aren't limited to emotions, either.
You can add a celebratory tone with a balloon or confetti. Restaurants can use food and beverage emoji to liven up their posts. In the hospitality industry, a selection of international flags can add some pop to travel offerings.
Think outside the box and don't be afraid to use emojis in a creative way.
Strategy #10: Get Interactive
Interactive posts like quizzes engage users. How many times have you taken a quiz to see which Game of Thrones character is most like you or which historical era you should have been born in?
People love to participate; that's what makes social media social. But if writing quizzes isn't for you, or you can't think of a way to incorporate a quiz like 'Which ice cream flavor are you?' there are other ways to prompt users to interact with your posts.
You can post polls; people love to share their opinion. Trivia is another great way to interactively engage social media users. Don't be afraid to play word games or send people on internet scavenger hunts.
When it comes to creative social media posts, it's okay–and often encouraged–to be playful.
Strategy #11: Post and Ask for Testimonials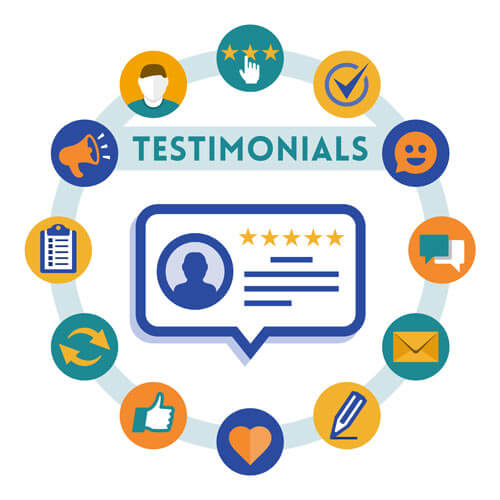 If you tell a potential customer that your product will have a positive impact on their life, it's selling. If another customer of yours tells that same person how your product changed her/his life for the better, that's called a testimonial.
There's a difference, and while there's nothing wrong with selling sometimes (I recommend no more than 20% of the time), customer feedback and reviews are even more powerful.
Where reviews are concerned, there are two sides of the coin to pay attention to.
First, you should invite people to review your products or services. You can publish a post or an ad on social media that takes users to a landing page where they can submit their reviews. Make sure you ask permission to share.
Secondly, you'll want to share positive reviews with your social networks. Creative social media sometimes means sharing others' words and messages, not just your own. But you can ensure that they tell the story you want to tell.
Strategy #12: Variety is the Spice of Life
An important part of a creative social media plan is to vary the types of posts you're sharing across all of your networks. There are some exceptions, for example, if you're using YouTube, you'll always be posting videos.
On networks like Facebook, Twitter, Instagram, and Pinterest, you'll want to share different types of posts on a regular basis so that your readers don't become bored. If they get bored, they might unfollow you.
So to close out this list of strategies to make your social media more creative and more engaging, I thought I'd share a list of different types of posts–in addition to those mentioned above–to spice up your profile or page:
"Tag a friend who…" posts
Quote images
Memes
GIFs
Inspiration boards
Memories
Current events relative to your industry
New product/service launches
These are just some suggestions to get you started and help you realize that social media is not a megaphone. It's a two-way street where engagement is key.
Conclusion: The Broader Picture
Social media provides an efficient and engaging way to connect with customers and potential customers alike. But it's just one piece of a larger puzzle called digital marketing.
Marketing on the web encompasses everything from social media to search engine optimization (SEO), from web design to email marketing. Want to see where you stack up in the world of digital marketing? Contact us to get your complimentary review today!
Owner and Chief Marketing Officer, Jason Hall, and his team specialize in creating brand awareness / traffic and lead generation / marketing funnel and conversion optimization, while utilizing the appropriate marketing channels available within your industry. With diverse clients throughout the world, Jason's team is well connected within many industries to assist with your marketing strategies. With no long term contracts and various levels of service, Jason's team will increase the quality of your online traffic, leads, and sales.
Free Website Audit Tool
See how well optimized a web page, landing page, or blog post is for an exact keyword or phrase
About the author...
Located in the heart of the Emerald Coast - Destin, FL, founder and Chief Marketing Officer, Jason Hall, and his team specialize in creating brand awareness / traffic and lead generation / marketing funnel and conversion optimization / and PR campaigns, while utilizing the appropriate marketing channels available within your industry.
With diverse clients throughout the world, Jason's team is well connected within many industries to assist with your marketing strategies. With no long term contracts and various levels of service, Jason's team will increase the quality of your online traffic, leads, and sales.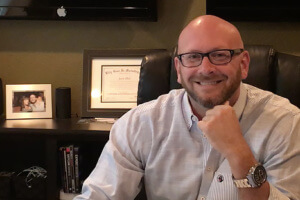 Request a digital marketing strategy session today and we'll show you what you've been missing!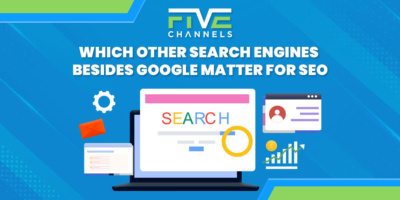 Are you struggling to improve your online presence and boost your website's SEO? Google is the most popular, but optimizing…