Custom intent audiences are the latest PPC tool available from Google, and they are game-changing.
The change primarily shifts the focus towards targeting. Instead of worrying about static demographics, custom intent audiences allows you to target people actively searching for what you offer.
Imagine someone in your city searching for a party planner, and you run a party planning business. Now, when they type in your keywords, you can virtually reach out and shout "pick me" after they hit enter.
Are you ready to drive even more traffic to your website? Then learning all you can about custom intent audiences is a must.
Custom Intent Audiences: What Are They?
Google already offers some serious options for targeting your audiences and grabbing the right customers. Now, Google Display Network's custom intent audiences take Google's targeting mission one (or five) steps further.
Custom intent audiences are an opportunity to "find people who want to buy the specific products you offer – based on data from your campaigns, website and YouTube channel."
Not convinced? Google explains it best:
"Custom intent audiences help you define and reach the ideal audience for your business. Built with performance advertisers in mind, custom intent audiences allow you to go beyond pre-defined audience categories and reach people as they're making a purchase decision."
Let's think of it in non-SEO speak:
You're a shopkeeper on Main Street, USA.
When a customer enters your store, you have two options:
1. Stand behind the till and allow the customer to shop unattended and let them find what they need on their own.
2. Greet the customer, ask them how you can help, and point them precisely to what they need.
What would you do?
In most cases, you'd walk right up, introduce yourself, see how you can help them, and close that sale. It's what works, it's the Target method. Why let a customer fumble around in the dark and miss out on finding what they came in for when you can put the product right under their nose as they're looking for it?
Custom intent audiences are the virtual version of the Target method. Using them allows you to introduce yourself and your product to customers who are already looking for it.
Ultimately, they're going to become an essential part of building a more authentic connection with consumers.
Two Custom Options
Two opportunities emerged for developing these new audiences.
1. Do-It-Yourself
2. Auto-generated
The DIY option is for those are waist deep in their own PPC efforts already. You'll have the opportunity to throw together links and topics to go after new customers who are almost certainly buying what you're selling.
Auto-generated lists shrug off the extra work and let Google set the course. You'll avail of the power of Google's machine learning tech to create audiences exclusive to your brand's data based on inference.
At present, the product is so new that it's difficult to say whether one option is better than the other. Regardless, both stuff your sales funnel with red-hot prospects.
Why Make the Switch?
If you're like us, you might be thinking, "I've just mastered the search engine results page. Is all my work irrelevant?"
No, SERP is still essential and will continue to be in the future. However, now you can move beyond the predefined audience categories of the Google Display Network.
Pre-set audience categories are sometimes useful, but they lump you in together with everyone else. Compared to the new customer intent audiences, there's little room for personalization in SERPs.
It's All About the Ad Spend
Big data and machine learning open opportunities for personalization and specialization that never existed before. Neither of these things is new and, if everyone is honest, Facebook already uses some of these targeting opportunities.
Facebook focuses first on audience definition.
In our opinion, Allen Finn's competition theory explaining the change makes sense.
With Google allowing advertisers to customize their audiences, Google needed to step up its game.
Let's face it: Google AdWords is expensive. It works, but it eats up a significant portion of your budget quickly if you're not careful.
By filing search options down to the granular level, switching to intent, and creating simple options through auto-generated audiences, Google can remain competitive with other properties and keep that sweet, sweet ad spend, which is the company's bread and butter.
Of course, we'll never know why Google does what it does. So, instead of wasting more time speculating on the intent of the changes, let's talk about how you can harness them to make more money.
What We Do Know
Advertising commentators have plenty to say on the matter, but whatever the reason, search intent isn't new. While custom intent audiences only debuted late last year, targeting has been on the rise for a while.
YouTube began to offer search intent targeting back in January 2017.
The addition of this new tool to Google Display Network means you'll be able to target customers not only from Google Search but YouTube channels.
Your keywords will target people as their watching videos.
The possibilities are endless.
One of our favorite examples relates to airlines.
Imagine you're running a PPC for an airline. You've got your business and account customers locked down, but you want to compete with those high-end destination travelers. You know, the ones who're willing to splash out on business because it's a special occasion.
With custom intent audiences, you can use the keywords "flights to Hawaii" or "Hawaii honeymoons" and not only market to those who search for them but reach them as they're down a rabbit-hole of gorgeous Hawaii travel videos on YouTube.
Reach through the screen and grab them right where they are – and when they're vulnerable with these audiences.
How to Set Up Your Custom Intent Audiences
By now, you know just how valuable this new Display feature can be. So, let's learn how to set it up.
What are you waiting for? It requires only two steps:
1. Go to Your Display Campaign
Head over to your Display account and choose the Audiences page.
You'll be asked to create a new campaign or assign your audience to an existing campaign.
Once you've made your selection, click "Target" and select "Intent."
Then, choose whether you'll use the DIY or auto-generated option.
2. Create Your New Audience
You're ready to start developing your audience.
Click "Intent" followed by the "+" symbol by "New Custom Intent Audience."
Then, move through the next three steps:
1. Name the new audience
2. Enter keywords and URLs related to the target.
3. Choose "Create."
Once you've chosen create, you'll go back to the previous screen, which displays stats for your new audience. Some of the data includes:
Estimated reach
Potential audiences according to phrase
Associated keywords
That's it! You've built the first of your new ultra-targeted audiences. Where will you go from here?
Nailing Your DIY Custom Intent Audiences
With auto-generated audiences, Google generates its automated creations from all your existing data including keywords and audiences. Google takes the data from your website, AdWords account, and YouTube channel. Then, the machine learning tool toys with your data to predict who is most likely to want to buy your product right now.
There's not much else to do, for now anyways.
However, maybe you're ready to build your own. If so, start by focusing on what's happening at the moment.
Forget your long-term strategy. Your customers are buying now, so you should be looking now. Look for keywords, URLs, and content that's actively receiving loads of attention. Use only active strands to start building the audience.
Once you've got the foundations of your audience, narrow down your focus. Stick to URLs that have something in common. The goal is to allow Google to readily recognize the common ground between each audience, so it zeroes in on the most ideal users.
Avoid using URLs that require an account or sign-in process. Use only public URLs that are directly related to your goals. Go granular: don't use the homepage, head for the exact product.
Don't forget to use the keywords related to your audience. Use both common and specialist keywords that your audience may be using.
Don't forget the alternative terms that customers may be using to find you: not everyone remembers to say "flight to Hawaii," they might say "planes to Hawaii." Catch them all with specific but wide-ranging keywords.
Use Custom Intent Audiences with These New Google Products
Custom intent audiences is a great new feature, and we encourage everyone to dabble in it – no questions asked.
However, you'll make the most of this new tool when you pair it with other Google products. Our product of choice lately is TrueView for Reach.
TrueView for Reach
TrueView for Reach is hot off the press at Google, it only arrived at the end of March in 2018.
TrueView for Reach allows advertising buyers to buy TrueView ads and target them for reach.
You'll create a six to 30-second ad that users can skip after watching the first five seconds. These videos run prior to or during a video.
Pro Tip: Google recommends 12-second ads for the TrueView platform.
Until now, advertisers only paid for the ad when the view watched 30 seconds of the ad or when they engaged in an action with the video (clicking a card, watching the full ad in another window, etc.).
The reach integration allows you to buy ads on a CPM basis allowing you to target customers without paying big bucks for reactions.
Google says beta-test revealed that 90% of campaigns received a serious lift in ad recall, boosting the stats by 20%. Samsung says it reached 50% more people at half the CPM when it used TrueView for Reach in beta mode.
You can use custom intent audiences with TrueView.
To do so, you'll need to set up an AdWords video campaign and add the relevant keywords. Then, when your target audience uses those keywords into Google, your ad will be relevant and will pop up on YouTube.
You're adding two of the most exciting products available on the Google Display Network lately to blow up your reach in ways that were impossible before.
Let's Recap
We talked about a wide range of subjects within PPC. If you're feeling confused, don't worry. Just make sure you are hitting these bullet points.
1. Google deployed custom intent audiences, a way to target people looking for what you sell right now.
2. You can build your own audience or let Google generate one for you using artificial intelligence. Either of these options work.
3. Setting up your new audience is simple. Start by navigating to the Audiences section of your Display account.
4. Creating a DIY audience? Don't forget to keep the URLs and keywords hyper-relevant. Go granular and include related but awkward turns of phrase to cast your intent net wider.
5. Integrate your custom intent audiences with YouTube by creating an AdWords campaign for a video to send your reach skyrocketing.
Make sense? If you're still not sure what custom intent audiences are, don't be afraid to reach out.
Change Your Digital Marketing Strategy
Artificial intelligence is changing the way advertising works. Google's custom intent audiences are the latest in the use of AI technology that has the potential to learn things we can never know about our customers including what they Google and when they Google it.
These new audiences aren't the be-and-end-all of search, and the precision offered by Search features still prevail. However, the new audience features provide an opportunity to hone in on a specific group of people relevant to your business – and relative right now.
We don't know much about these audiences now, but we do know that companies like Samsung have seen early success in using it with TrueView ads.
Are you ready to change up your digital marketing strategy but aren't yet sure where to start? Let us help.
We're ready to take your present digital marketing strategy into the future so you can continually increase your traffic, draw qualified leads, and roll around in revenue.
Owner and Chief Marketing Officer, Jason Hall, and his team specialize in creating brand awareness / traffic and lead generation / marketing funnel and conversion optimization, while utilizing the appropriate marketing channels available within your industry. With diverse clients throughout the world, Jason's team is well connected within many industries to assist with your marketing strategies. With no long term contracts and various levels of service, Jason's team will increase the quality of your online traffic, leads, and sales.
Free Website Audit Tool
See how well optimized a web page, landing page, or blog post is for an exact keyword or phrase
About the author...
Located in the heart of the Emerald Coast - Destin, FL, founder and Chief Marketing Officer, Jason Hall, and his team specialize in creating brand awareness / traffic and lead generation / marketing funnel and conversion optimization / and PR campaigns, while utilizing the appropriate marketing channels available within your industry.
With diverse clients throughout the world, Jason's team is well connected within many industries to assist with your marketing strategies. With no long term contracts and various levels of service, Jason's team will increase the quality of your online traffic, leads, and sales.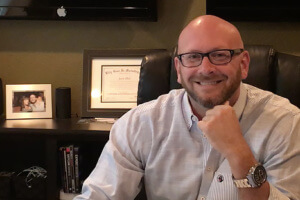 Request a digital marketing strategy session today and we'll show you what you've been missing!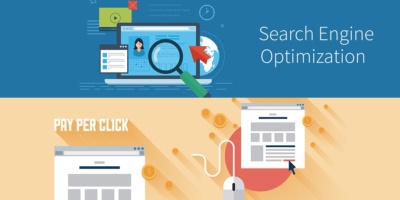 Are you internally weighing out the pros and cons of PPC vs. SEO marketing? Before you get yourself stuck on…