Content marketing is all about getting your content viewed. However, organic reach only goes so far. Paid social will help you reach more readers and fast.
Many content marketers get lost in the translation when they are creating their strategy. They just focus on good content. Yes, providing high-quality content is important but reaching people is equally essential. This is where paid social can prove quite handy.
So, today we are going to explore a world of paid traffic through social media and how it can help promote good content.
When Do You Need Paid Social Traffic?
1. When You Are a Beginner
When you are a totally new, generating traffic and attracting new visitors will be a really hard task. Creating content and waiting for a miracle to happen will not help you and most likely your content will be hidden under a pile of similar blogs.
To gain traction organically, a blog on average needs about six months to start noticing some changes in the Analytics numbers, so generating profit will have to wait.
Paid social advertising, on the other hand, can help you boost your performance right from the start. You know what your content is about, you know what your audience is and what people will appreciate your product, so why are you stalling?
2. When You Launch a New Product
Paid social marketing matters even you are working on an already established brand. Mostly when you are launching a brand new product or service that you want to promote to existing and new customers.
Paying for social advertising will help you make your content more approachable since it will reach most of your existing audience while reaching totally new people. It all depends on your targeting settings.
3. When Google is Not Your Friend Anymore
Let's be realistic. Google is not the answer to every single problem you might experience with traffic. It is just one of the many opportunities you need to seize and, sometimes, do not actually work.
In many cases, even when you are doing everything great, you may notice your organic reach (or even your organic social media reach) declining. However, this doesn't mean that you are doing something wrong.
Google visits might decline just because there is currently a lot of competition or there has been a change in their algorithm. On the other hand, organic social media search might be declining because many different businesses just promote their product to the same audiences.
Paid social marketing comes in to save the day again.
Paid social gives you the opportunity to communicate with a new and existing audience to take your business to the next level and increase your reach.
4. When You are Really Familiar with Your Target Audience
Reaching new customers does not mean that you need to target every single person in the world. If this is a menswear company you are running, for example, targeting women over the age of 50 would not prove to be a smart move.
You need to know your audience, target it and offer a solution to a problem they might be experiencing.
When you are targeting people, do not think that the bigger the number the better the results –size doesn't matter in this case. Narrow down your demographic to the people who actually matter to you and who will generate leads.
However, not everyone knows which audience is absolutely right for them. With trial and error and experimenting just by spending a few bucks, you will eventually figure out what audience converts the most.
5. When Your Content is 100 Percent Perfect
We have already said that good content does matter. If your content happens to be absolutely amazing, there is no problem at all. On the contrary, this is when you need to use paid social advertising to promote the great stuff you have already created.
Whether it is a new infographic, a great video, a really informative blog post or just an interesting white paper, this is an opportunity you definitely don't want to miss. Share the greatness! This alone will increase your organic online followers.
Moreover, you should boost this specific content and connect with people that might have never heard of you in the past. Great content will make them know you or, even better, remember you.
Time To Get Down and Dirty
So, now you know when you should be looking for paid social and content integration. But how do you do it? Basically, we are going to run through five social media platforms:
Facebook
Instagram
Twitter
Pinterest
and LinkedIn
We know some of the above might sound strange to you, but yes. All of them can push your content and reach new audiences.
1. Facebook
Facebook is full of potential customers. No matter how many loyal fans your business already has, with Facebook there is always room for growth. Just take into consideration that this social network has more than 2 billion active accounts.
However, when you want to promote your content online, you don't need to boost your overall presence. You need to promote the content itself.
Create a Facebook campaign based on a specific post that you have written and you are proud of. Then, target the right demographics that this post is actually aimed at.
Make sure you include an eye-catching image or video that will make people want to click on your promoted post. The Internet is full of information. You need to give the best engaging piece of content to attract your visitors and the choice of image is a crucial decision.
2. Instagram
Now that we are talking about images, we need to talk about the number one social network based on images: Instagram. You can only reach your audience via images.
You don't want bad, low-quality or even mediocre images. You want the best pictures you can create.
Same goes for video. Get your viewers' attention right from the start.
Keep in mind that with Instagram, you don't necessarily want to link to a specific post. You need to promote your overall content type –unless we are talking about products.
If, however, you are promoting services or content in general, make your whole account look like a professional account that promotes the whole concept.
3. Twitter
For some reason, many content marketers just forget about Twitter when at the same time content is all that it is famous for. Integrating paid social into your content marketing strategy via Twitter is not that hard.
First, pick an already popular tweet. So, take a tweet with a bunch of retweets, favorites and other kinds of interaction. It doesn't necessarily have to be your best blog post but only your best tweet.
If you are using Twitter for quite some time, you most likely know what your audience wants to find in their timeline.
The first step is to pick the type of tweet that does well with your followers. This might not be your best blog post, but you're targeting the Twitter audience so you want a tweet that garnered a good number of retweets, clicks and other types of interaction like favorites.
There is a great trick you need to know about promoted tweets. When you are targeting your audience, you can mention some Twitter accounts which will allow you to reach users with interests similar to followers of that account. Of course, you can narrow down your audience with additional keywords to be more precise.
The only catch here is that Twitter is slightly a little bit more expensive than Facebook or Instagram. However, it is definitely worth a shot. But do not fail to keep the following in mind:
Use hashtags, but no more than two or three.
Take your copywriting skills to the next level and keep it short and to the point.
Take advantage of already popular hashtags like #TBT.
4. Pinterest
Pinterest is definitely not the most popular social network right now. However, there is a huge advantage when it comes to paid social promotion. The promoted content looks extremely natural so users do not feel like they are ad-bombarded.
Just like with Instagram, when you are promoting your business on Pinterest, you need to have beautiful photos that will make people want to click on them. Of course, they have to be vertical and with a similar feeling other photos in this category give.
Also, there is another amazing advantage Pinterest ads have. They remain pinned even after your promotion expired. When someone pins your image in their feeds, the pin lasts forever continuing offering great results.
Plus, Pinterest ads can be really cheap –especially compared to their performance.
5. LinkedIn
Many people just forget about LinkedIn when it has recently hit the 500-million milestone. In addition, due to its very character, LinkedIn is the perfect place to target people by their job description.
So, if, for example, you want to promote a blog that has to do with video making, you would most likely target video producers etc. LinkedIn just loves content marketing.
First of all, yes, LinkedIn does support paid social advertising. However, since this is a social medium which mostly works with statuses, articles, and comments, you need to include a colorful image in your ad to make it stand out.
Second, it has to be mobile optimized. According to LinkedIn, 50% of their traffic comes from mobile devices. So, keep your copy short so people will not have to click "Read more" to see the full description.
Third, LinkedIn is basically addressed to experts and people who kind of want to …show their skills. They don't need much to make them act and engage with your content. However, you still need a strong CTA (Call To Action). You will never get anything unless you ask for it!
Last but not least, create valuable content to make people want more. Either it is an infographic or an original article you have written on the LinkedIn content platform, you need to provide something before you ask for clicks to your website.
Yes, the LinkedIn audience can be hard.
Let's Talk About Influencers
After 2012, a huge trend came in and changed the rules of paid social advertising. Influencers are all around us and they are here to help your brand shine. But with a twist.
If you want to engage with a younger audience that follows influencers on Instagram, Snapchat or YouTube, contacting an influencer might be the perfect solution.
According to eMarketer.com, social influencer marketing is more than a billion dollar industry and, in 2016, advertisers spent $570 million on Instagram influencers. The market is getting much bigger as we speak and the results are actually outstanding.
To make influencer marketing work for you, talk directly to the person you are thinking about hiring. They will most likely provide you with data and analytics regarding their audience and their profile's engagement rate.
If this is what you were looking for, make an offer and negotiate a good price. Talking to real people and not just computer algorithms about numbers is much more fun, after all.
But, Still, You Need To Create a Great Campaign!
Yes, now you know what to do to achieve great results while integrating paid social into your content marketing strategy. However, the quality of your campaign should be your number one priority.
Contact us today for a free digital marketing review of your current strategies. We will fix any problems that we might find out and take your online promotion to the next level!
Owner and Chief Marketing Officer, Jason Hall, and his team specialize in creating brand awareness / traffic and lead generation / marketing funnel and conversion optimization, while utilizing the appropriate marketing channels available within your industry. With diverse clients throughout the world, Jason's team is well connected within many industries to assist with your marketing strategies. With no long term contracts and various levels of service, Jason's team will increase the quality of your online traffic, leads, and sales.
Free Website Audit Tool
See how well optimized a web page, landing page, or blog post is for an exact keyword or phrase
About the author...
Located in the heart of the Emerald Coast - Destin, FL, founder and Chief Marketing Officer, Jason Hall, and his team specialize in creating brand awareness / traffic and lead generation / marketing funnel and conversion optimization / and PR campaigns, while utilizing the appropriate marketing channels available within your industry.
With diverse clients throughout the world, Jason's team is well connected within many industries to assist with your marketing strategies. With no long term contracts and various levels of service, Jason's team will increase the quality of your online traffic, leads, and sales.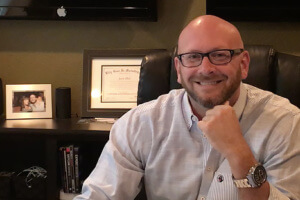 Request a digital marketing strategy session today and we'll show you what you've been missing!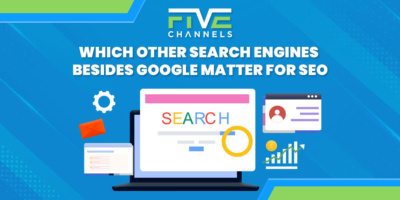 Are you struggling to improve your online presence and boost your website's SEO? Google is the most popular, but optimizing…