The digital marketing landscape adapts to the users' internet habits, and trends change each year. At one time Fortnite was the biggest thing in the world. The next thing you know it's TikTok.
It may not have been a priority to put subtitles on Facebook videos in the past. Now it has become a necessity as Facebook users play 85% of videos without sound.
PPC, a subset of digital marketing, is the same way, though it follows different trends.
It's important to keep an eye on changes to PPC strategies so you can get ahead of them and take advantage of the landscape.
These are the thirteen trends you need to pay attention to moving forward to improve your PPC strategies.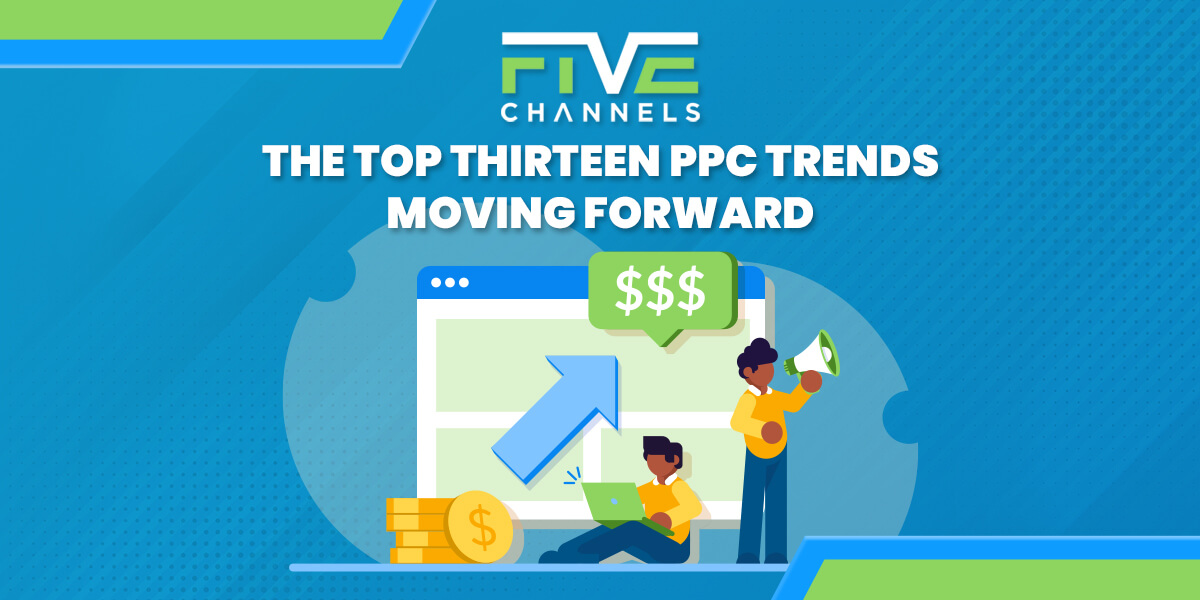 1. Automation
Automation sits atop this list because it's going to be the biggest part of PPC strategies in the foreseeable future. Although it has already been a huge part of campaigns in the past, it will now bring even more automated processes.
Examples are ad testing, analyzing ad performance, optimizing campaigns, and more. Google has a huge investment in this. As a result, marketers have a wide variety of automated tools to use for their campaigns.
You'll have to do your part, though, to reap benefits from it. You have to set the right goals, and you still have to track it. Google's automation learns as it goes, as well, so you have to make sure it's learning the correct processes.
2. AI in Conjunction with Automation
Artificial intelligence (AI) goes hand in hand with automation. Together, they can do wonders with your data, so you don't have to do them yourself. It saves you time, and it might even give you better data.
For instance, you can let AI make some predictions based on historical data. It can even predict the CTR of future ads and calculate the likelihood of conversion.
You can view this data with a single click, as AI can also make reports. It compiles all the data you need, even the ones you didn't know you needed.
3. Smart Bidding in PPC Strategies
As automation and AI continue to grow, so will smart bidding. It uses both technologies to make more accurate bids. It also uses your data to make predictions about how bid amounts might affect the conversions.
Using this process, it can also create the best keyword bidding strategy within your budget. Tell Google what your budget is, and what you're hoping to achieve with it, and smart bidding will take care of the rest.
Google is making constant updates to this feature, so expect it to further expand throughout the rest of the year.
4. Remarketing as a PPC Strategy
Remarketing is targeting a previously-targeted user that didn't finish the process. An example is going on Amazon to look at a specific product, but then deciding against it and closing the tab.
Remarketing aims to get you to visit that product's page again and finish the purchasing process.
When a user looks at a specific product of yours or clicks your ad, there's already interest. They're already qualified, which means you have a higher chance of capturing them than a new prospect. What's left is to push the user to go through with the transaction.
The way to do this is to show the ad for that product again and again. This keeps the product in the mind of the consumer, which might then convince them to buy it.
5. Google's Improved Responsive Search Ads
Google Ads introduced the responsive search ads feature in 2019. It's a type of ad that responds to the device width, the customer's search terms, user location, and more.
It tests different combinations of headlines and messages. Then, it learns which combinations perform best. It also matches the right combination to the user's specific habits.
By doing this, it can improve your targeting strategy and your campaign's performance.
It was the biggest thing to happen to PPC advertising in 2019, but it's still a new technology. We can expect it to develop further moving forward and to become more intuitive.
It will also force digital marketers to become more creative. You might think that Google will already be doing the work for you with this feature, but it's actually the opposite.
You will have to be more creative to create stable growth. Your business will have to get more creative minds to write several catchy headlines and descriptions.
6. Video Ads are King
Videos are the best way to communicate with your audience, since they come in a more digestible form. This is also the reason why internet users consume more videos than other forms of media.
Consumers 54 years old and below prefer seeing videos from the brands they support. They prefer it over other types of content, like newsletters, images, and articles. The saying, "content is king," should probably be modified as we enter a newer more technologically advanced age.
For this reason, marketers are prioritizing video ads more than ever. Platforms are recognizing this as well. For example, Google has the Bumper Machine. It helps advertisers manage their video ads better.
This feature creates multiple 6-second bumpers from a longer video that's no longer than 90 seconds. Advertisers can then add audio to each bumper, which will appear throughout YouTube.
Then there's also Google's vertical ads feature, which caters to mobile users. This is important in the video PPC ad landscape, too. More people access the internet through their mobile phones today, after all.
7. YouTube Mastheads
Another Google feature that launched in 2019 is YouTube Masthead. It's like a billboard for YouTube's homepage; it's a giant ad in a position where visitors can't miss. Seeing as YouTube gets 250 million watch hours per day, this is a position that allows you to reach a wide audience.
This feature is now available on a CPM basis. Advertisers can now also customize it to better target their intended audience.
In its beta stage, advertisers can only buy a full day takeover. YouTube's home page will show their ad to everyone who visits the site for a whole day. There's no targeting; there's only one ad in that place for every visitor.
While this offering is still available, it's not the right option for most brands. Besides the huge price tag, most brands won't benefit from showing their ad to a huge group of people who don't even have the motivation to click their ad, who are often in the majority.
Nonetheless, it will be interesting to see how this feature will evolve moving forward. As more and more people watch YouTube through their TVs, this will see greater demand.
8. Advertising in Virtual Reality
Advertising in virtual reality (VR) is still unexplored, but seeing the rate at which this technology is developing, there's reason to believe that we'll be seeing more brands testing the waters.
The real estate industry already has a grasp on VR. It's using this technology to walk clients through a property without setting foot on it.
How about marketing? Well, it's still untested for the most part, but brands are already starting with augmented reality (AR) and 360 videos.
New Balance, for instance, launched an ad that allows you to see their show at all angles. MAC cosmetics also has an app that allows you to try different shades of their lipsticks.
As for VR, we're excited to see what marketers will come up with this 2020. It already has a huge potential since it uses eye-tracking technology.
You can use this to see which parts of the screen the user looks at more. A user can also activate a video ad by looking at it for more than a few seconds.
9. Campaigns for Voice Searches
One important thing you must remember when creating a PPC strategy is that people are using voice commands more today. Brands must adapt to this moving forward or they will seriously fall behind. If you haven't already, you have to start creating campaigns for voice searches.
If you don't, you'll miss out on appearing on voice search results. Why is this important?
As we said earlier, there are more mobile users today. 50% of all searches will be voice searches, so it's a huge opportunity no marketer will want to miss out on.
That said, you'll have to adapt your keyword research to fit the style consumers use when they use this feature. They talk to their voice assistants using human speech.
This means they may not use short-tail keywords as much. Their searches will be more question-oriented. It will be as if they were asking another person a question.
10. Alternative Advertising Platforms
Google and Facebook are the two most popular PPC platforms today, but are Google ads worth it still? With the right strategy, yes, but you can find gold in other platforms, too.
People are spending significant time away from Google and Facebook. Platforms like Snapchat, TikTok, Amazon, and LinkedIn have a huge number of visitors.
The good thing about these platforms is that they target a specific group of people already. Professionals flock to LinkedIn, while shoppers frequent Amazon. The younger generation is on Snapchat, while the even younger generation is on TikTok.
It will help you reach your audience faster by knowing where they spend their time, you can connect to them easier.
For this reason alone, you should at least take a look at an alternative platform for your PPC campaigns. You don't need to be on every platform (and you shouldn't). Still, you should try to look for new opportunities outside the mainstream.
LinkedIn, for example, can allow you to target professions, industry, educational level, interests, connections, and so on. With more than 690 million users, your projected reach will be quite high.
11. Advanced Segmentation
Segmentation is nothing new in the world of PPC. It's the feature that allows you to target specific groups. Platforms use their data to create segments of their userbase.
In the near future, however, we expect more advanced segmentation. The options for marketers should be increasing.
This will allow advertisers to develop campaigns that are more targeted and personalized. By doing this, users have a higher chance of seeing more relevant ads that they'll have an interest in.
12. Cost-Per-Click is on the Rise
Not all trends are welcome, such as in this case. Advertisers are becoming more competitive as platforms are having insufficient SERP space. User searches are going to be stagnant; it's not going to grow at an incredible rate anymore.
Due to these reasons, you should expect CPCs to rise. Along with your expectations, adjust your budget for your future PPC marketing, as well.
This will also affect bigger brands a bit, although they have a bigger budget to compensate. With the increasing competitiveness, they're going to want to increase their ad spending. It will further drive up the costs for everyone.
Those without a large budget should look for other opportunities instead of matching the ad spend of these brands. Thankfully, many of the trends on this list are useful even for low-budget advertisers.
You can take advantage of AI, for example, to create predictive analytics models. You can use it to refine your target strategy, qualify better leads, and so on.
13. More Tech-Savvy PPC Advertisers
We will start to see more digital marketers get more technical in their strategies. They'll have to gain more technical skills to get ahead of their competitors. This will make them better able to analyze and optimize their campaigns.
For instance, they'll be tracking more metrics like the lifecycle of leads. They'll also create predictive models and use them to track performance. They'll rely more on data to incorporate them into their strategies.
Some of these would usually go to the finance or IT teams. However, more marketers are taking up the skills to do these things themselves.
This is good for the ads, too. Knowing how to use tools and analyze data sets can boost the power of advertising campaigns.
Incorporate These Trends into Your PPC Strategies
There are quite a lot of trends moving forward that could mean your PPC strategies might need a complete overhaul. Every effort is worth it, though, as every strategy needs constant updates anyway.
Make sure you stay ahead of the game by keeping watch on the trends. This way, you can also make predictions about what's to change in the current landscape.
Keep an eye on trends, such as the latest video marketing trends, by reading more of our blog today. Start with this one discussing how to grow your email lists.
Owner and Chief Marketing Officer, Jason Hall, and his team specialize in creating brand awareness / traffic and lead generation / marketing funnel and conversion optimization, while utilizing the appropriate marketing channels available within your industry. With diverse clients throughout the world, Jason's team is well connected within many industries to assist with your marketing strategies. With no long term contracts and various levels of service, Jason's team will increase the quality of your online traffic, leads, and sales.
Free Website Audit Tool
See how well optimized a web page, landing page, or blog post is for an exact keyword or phrase
About the author...
Located in the heart of the Emerald Coast - Destin, FL, founder and Chief Marketing Officer, Jason Hall, and his team specialize in creating brand awareness / traffic and lead generation / marketing funnel and conversion optimization / and PR campaigns, while utilizing the appropriate marketing channels available within your industry.
With diverse clients throughout the world, Jason's team is well connected within many industries to assist with your marketing strategies. With no long term contracts and various levels of service, Jason's team will increase the quality of your online traffic, leads, and sales.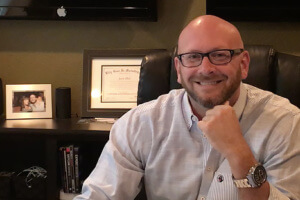 Request a digital marketing strategy session today and we'll show you what you've been missing!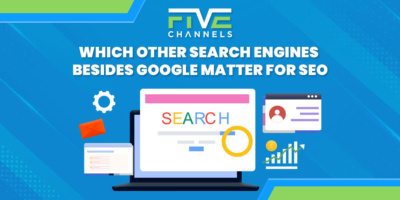 Are you struggling to improve your online presence and boost your website's SEO? Google is the most popular, but optimizing…