Law Firm SEO: Are You Doing It Right?
These days, it's not enough for you to be just a great lawyer. You have to get your name out there with law firm SEO.
The world of marketing isn't like it used to be. Gone are the days when you could take out a Sunday ad in the newspaper and expect new business.
Newspaper ads are all well and good, but it's a far cry from the requirements of today's digital world. Getting in front of the right sets of eyeballs demands technical know-how, strategic thinking, as well as trial and error.
Effective law firm SEO isn't a gray area, though. There are certain tactics you can use and best practices to employ that are guaranteed to deliver you baseline results.
By improving your visibility on the web, you'll keep ahead of the competition and keep new clients coming in the door.
There are tips that you can employ that will refine your law firm SEO. Use these tips to create a solid law firm SEO foundation to improve and build upon.
What is SEO Exactly?
Just in case you didn't get the memo, SEO stands for Search Engine Optimization. SEO is used to describe how search engines evaluate and categorize the web pages indexed by its algorithms.
For every web page indexed, there is a list of certain criteria which are then given value respective to the search engine's evaluation of the webpage. The more of these values there are, the greater the overall score.
Websites that score high on these evaluations win the favor of the search engines. As a result, they allow your website to climb the ranks of the search engine results page.
The goal is to make at least the front page because not many people take the time to peruse the additional search results.
This visibility is crucial to reaching the right potential customers. If your practice isn't placing heavy emphasis on law firm SEO yet, you could be missing out in droves of new clients.
Finding Your Law Firm SEO Niche
First and foremost, you need to determine which niche you're trying to target. Does your practice focus on work-related injury lawsuits? Or does it focus on family law? Or maybe bankruptcy?
Finding the right niche to target might require some research on your part, however. Keyword research tools are invaluable for this process. Try using services such as Google AdWords to get a feel for what niche terms people in your area are searching for.
Choosing the Right Keywords
Now that you've identified your particular niche, it's time to develop the keywords you're trying to target.
For this, you want to get away from umbrella search terms and aim for more refined targeted search terms. Also, depending on the type of law you practice, you might have to toy around with the phrasing of the keywords.
Still, different areas of law, as well as different types of practices, will require targeting different keywords. Your selected keywords should try to be as specific as possible.
That is, instead of focusing on a broad search term like "local attorneys," try targeting something like "family law attorney Chicago area."
Keep the focus of the keywords on the local region, too. Doing so will provide search engines with the cue to pull up your web page when someone searches for "Medical malpractice lawyers in Florida."
Utilizing On-Page Keywords
Now that you've got some of your keywords figured out, it's time to add them to your web page. Doing so gives the search engines the information it needs to categorize your website correctly.
Without these keywords, your website might get dinged for its SEO evaluation. By providing the search engines with more information, you're telling it that your website is a trusted source.
On page keywords for law firm SEO should be included in the website's URLs, title tags, description tags, as well as header tags (H1-H3 tags).
Register with Google My Business
Perhaps one of the most important items on the law firm SEO checklist is getting your practice registered with Google My Business.
Registering with My Business will literally put your practice on the map. With registration, your business will be visible on local web searches related to your targeted keywords.
This also increases the potential for your business to appear in the Google Maps sidebar. This step of law firm SEO absolutely cannot be overlooked.
Include Business Details
To gain greater local visibility, include as many details about your business as possible. This includes the phone number, street address, and business hours.
By including this information on multiple pages on your website, you're proving to search engines that yes, you do in fact exist. Much like the importance of registering with Google My Business, including your business information is critical.
Get to Know Your Target Audience
You might have a good idea of what keywords you're trying to target, but do you know the people you're trying to target, too?
Create a profile of the clients you're looking to attract. Then do some detective work and figure out what makes them tick. Where do they spend their time? What are their interests? What websites do they use the most often?
Armed with information, your law firm SEO strategy will be better able to target the most promising leads.
Encourage Online Reviews
An effective law firm SEO strategy is nuanced. Sometimes the opportunities to boost your SEO score aren't even on your website.
If you have a current client list, try reaching out to them and asking them to submit an online review to websites such as Yelp. Search engines will pick up on these reviews and recognize the website they are tied to.
Having more reviews helps give your website, and thus your practice, credibility. Alternatively, negative reviews can hurt your law firm SEO score.
Create Attorney Profile Pages
Your potential clients want to know who they're dealing with. As such, your website should include a personal profile of each attorney working at your firm.
These pages should include basic biographical and contact information. Also, this page should emphasize their areas of expertise, as well as their past successes.
Start Your Own Blog
"Content is king," is a phrase that gets tossed around a lot in the SEO world. And it should be no different for law firm SEO.
Basically, search engines love content. Furthermore, they love content that is well written, informative, and engaging for the reader.
Consider creating a blog for your website. Think of this as a place you get to show off your knowledge and expertise. For example, maybe include articles educating potential clients on what to do in the time following an auto accident. Or maybe recount a personal anecdote.
Including well-crafted and informative articles on your website will bolster your credibility not only with the public but with search engines, as well.
Build a Mobile-Friendly Website
More and more people are using the internet on mobile devices. In fact, Google has made a push to favor websites that have a mobile-friendly design.
So, what does mobile-friendly mean exactly? It means that your website will be easily viewed and used when accessed from a mobile device. Sometimes this requires a website rebuild.
Consult with your web developer to determine what steps you need to take to ensure your website can be used on a mobile device.
Optimize Your Website's Navigation
Your website should have logical navigation structure to point search engines in the right directions.
The navigation bar links should also be kept to a minimum. By keeping this navigation structure neat and tidy, the search engines will be better able to categorize your website while boosting your law firm SEO score.
Internal and External Linking
The linking structure of your website also plays a huge role in obtaining that coveted front page search result listing.
Unlike the contained structure of the in-site navigation, this link network branches out as well as inward.
Internal links are hyperlinks to other related web pages on your site. For example, if you just wrote a blog about winning a trial, you should include a link back to your previous article about what to wear to a courtroom.
External links are exactly what the term implies: links to websites on other domains. Linking to outside sources helps give your website credibility. Linking to reputable websites is an effective way to build your SEO score but be careful not to overdo it.
Link to Resource Pages
Including links to helpful resource pages is also a great way to give your website credibility. To accomplish this, try including links to state and federal agency websites that detail the type of law your practice is involved in.
Utilize Social Media
Don't shy away from putting yourself out there on social media.
These social networks provide terrific opportunities for expanding your audience, but also give you the opportunity to engage with the people you're trying to represent.
Building your social media following also provides another channel for targeted advertising.
Utilize Online Forums
This is similar to utilizing online reviews for law firm SEO purposes.
By tying the information on the forums to your website and your practice, your website is starting to have a wider reach across the web, and search engines will take notice.
Get active on an online forum that relates to your practice. Make a profile that includes the information of your business and try to stay active in the community by answering questions asked by other members.
Register with Common Business Directories
Again, the goal here is to spread your reach. As search engines start to recognize your website in more and more locations, the more likely your website is to climb the search result ranks.
Registering with sites like Yelp, Better Business Bureau, Whitepages, etc. will give search engines more information to point to when indexing your website.
Local Press
This law firm SEO lesson has one final trick up its sleeve. Contact your local newspaper to inquire about purchasing an online advertisement.
See what they have to offer. If you can negotiate anything that will go live on their website, take the opportunity. Having a reputable website link back to your website is a great way to boost your overall SEO score.
Track Your Competition
Be sure to keep an eye on your competition throughout this process. Doing so will keep you aware of any changes to the search result values of your website.
It also could offer insight into what your competition is doing wrong, or what you're doing right. Keep implementing these tips and tricks until you see your website climb in front of your competition's!
Track Your Progress
An effective law firm SEO strategy will require trial and error. However, to make the most of these tweaks, you need data to back up the results.
Look at your website's traffic data and see if you can find any patterns. What SEO best practices have you already implemented? What tactics have you tried? Which tactics haven't you tired?
Try corresponding changes in website traffic to changes in your strategy. If traffic spiked on one day, was there anything you did that caused that sudden increase? Keep track of these metrics and evaluate them regularly. Just as you'll be able to spot jumps in traffics, you'll be able to catch the dips by taking corrective action.
Tying it All Together
This may seem like a lot to take in, but once your law firm SEO strategy starts taking shape, all these elements will start to compliment each other.
These aspects of SEO are all connected and contribute to the overall success of your website. Ignore the tips detailed here at your own risk. The marketing game has changed, use law firm SEO to keep yourself ahead of the competition.
Are you looking for more informative articles about digital marketing? Check out the Five Channels Blog!
Owner and Chief Marketing Officer, Jason Hall, and his team specialize in creating brand awareness / traffic and lead generation / marketing funnel and conversion optimization, while utilizing the appropriate marketing channels available within your industry. With diverse clients throughout the world, Jason's team is well connected within many industries to assist with your marketing strategies. With no long term contracts and various levels of service, Jason's team will increase the quality of your online traffic, leads, and sales.
Free Website Audit Tool
See how well optimized a web page, landing page, or blog post is for an exact keyword or phrase
About the author...
Located in the heart of the Emerald Coast - Destin, FL, founder and Chief Marketing Officer, Jason Hall, and his team specialize in creating brand awareness / traffic and lead generation / marketing funnel and conversion optimization / and PR campaigns, while utilizing the appropriate marketing channels available within your industry.
With diverse clients throughout the world, Jason's team is well connected within many industries to assist with your marketing strategies. With no long term contracts and various levels of service, Jason's team will increase the quality of your online traffic, leads, and sales.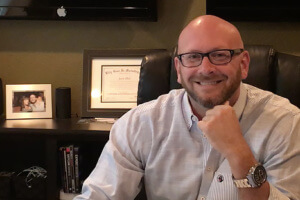 Request a digital marketing strategy session today and we'll show you what you've been missing!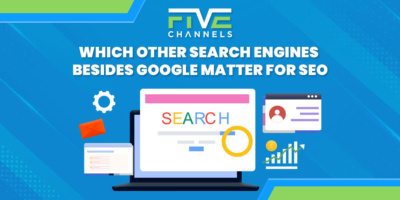 Are you struggling to improve your online presence and boost your website's SEO? Google is the most popular, but optimizing…