Are you convinced your marketing strategy is the one to bet on?
More than 50% of marketers agree that inbound marketing gives them more return on investment (ROI) than outbound marketing. Yet, 60% of polled respondents indicate that billboards (a mainstay of outbound marketing) are an excellent way for them to learn about brands.
Such statistics have led to marketers wondering what the right mix is for inbound and outbound marketing strategies. Should they even mingle the two, to begin with? Is leaning on one approach the wiser choice?
Here is a look at both strategies to help you navigate the inbound vs. outbound marketing question profitably.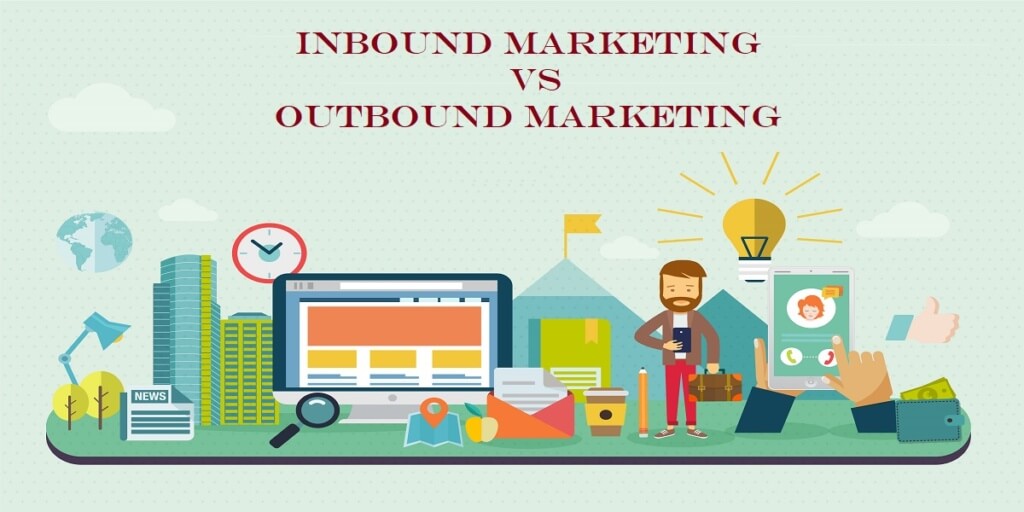 What is Inbound Marketing?
Inbound marketing refers to the kind of digital marketing strategy that relies on quality content you create to draw customers to your business.
In essence, inbound marketing (also known as content marketing) plays on your aligning your content with what the customer desires. As a result, your target audience comes across the content that seems just right for their needs, naturally drawing them to your business.
When you turn to inbound marketing, you recognize that it's not enough to only sell. You need to continue delivering solutions and value to your customers after they buy from you. That way, you can ensure the long-term benefits of building a relationship through content marketing.
What is Outbound Marketing?
Outbound marketing, on the other hand, is the more traditional form of marketing that relays your messaging to customers at large. With outbound marketing, you disrupt your target audience's day to talk about your brand, product, or service.
Anytime you leverage outbound marketing, you target a large swatch of the audience. Therefore, you have to rely on mass marketing tools that help you reach as many people as possible. It is from this large number that you will attract people interested in what you have to offer.
Inbound vs. Outbound Marketing
By their very nature, inbound and outbound marketing differ, even though they both drive your sales. It is that difference that can help you understand which strategy can best work for your business. Here are some striking contrasts between these two approaches you should consider before settling on which of the two to deploy.
1. Linear vs. Holistic Approach
When you look at inbound and outbound marketing, what you are really focusing on is the underlying approach to the strategy.
Outbound marketing is linear, meaning that the customers involved in such campaigns have very little ways to participate in the process. In light of this, you can only choose from so many mediums when reaching your target audience.
Some of the mediums most suited for outbound marketing include radio, television (TV), sponsorships, billboards, and direct mail, to name but a few.
If you're dealing with outbound marketing, you begin by determining which mediums best work for your target audience. Once you rate each medium with the potential impact it can deliver, you then roll out your strategy while ticking each box.
As the campaign rolls along, you tag each medium with the actual results it delivers. That helps you to distribute your funding from most to least effective while the campaign moves along.
After the campaign is done, you can then go through the performance data for each medium and shift your funding accordingly.
Across the fence, inbound marketing tends to rely on a holistic strategy. That is:
– You deploy your messaging across each channel simultaneously
– You continually develop effective content
– You frequently take pains to strengthen your website
– You identify and implement the right measurement tools to quantify and track your campaign's performance
A holistic marketing strategy calls for continuous tweaking. For example, you may need to develop better content to beef up your traffic. At times you might find you need to reduce the rate at which you build material to focus on distributing it better.
No matter what the current need is, you will always be optimizing and adjusting your inbound strategy in real-time.
2. Cloudy vs. Informative Messaging
Your outbound marketing strategy goes up against similar spray-and-pray plans, meaning that you need to stand out above the noise.
To add to this, given that you are displaying your ad to a general audience, you have to ensure that you develop material that attracts at any cost.
The inevitable result of this strategy is that you lose valuable control over the relationship with your customer. You can't entirely confirm if the message you are sending out will resonate with the audience or not.
With inbound marketing, high targeting is the name of the game. Instead of using media oriented to relaying messages to the masses, you instead focus on meeting the customer where they are.
Since the messaging in inbound marketing campaigns is personalized to meet the audience's needs, it stands a higher chance of resonating with them.
After they see your ad, the leads head to your website for more information. Thus, you gain a higher level of control over the relationship with them.
For example, a shoe manufacturer using outbound marketing will need to create a big sale and publicize the discount to the masses.
However, if the same manufacturer relies on inbound marketing, they can use thought leadership to educate customers on how to buy the right type of shoes. Through this relationship, the manufacturer can then offer personalized offers to targeted leads.
3. Owning vs. Leasing Distribution
Outbound marketing relies on mass marketing media, which is often not under your control.
Very few businesses can own national TV or radio networks to advertise on. You don't own the post office that controls your direct mail efforts. Similarly, there is only one good trade show a year, and odds are you only rent a booth there.
Therefore, nothing in outbound marketing is iterative. You don't get to glean higher value as you go along since you only rent the distribution mechanisms you use.
In stark contrast, inbound marketing gives you ways to distribute your messaging that can deliver compounding benefits.
For example, you can build an email list which, while it runs on a third-party platform, can be monetized through direct subscription fees. Likewise, you can optimize your keyword strategy to earn top ranking in a category of interest. That top ranking can then enable you to create another income stream.
As you can see, once you incur the initial costs of developing the content, you can distribute it in ways that create new assets to leverage. If the third-party distribution platforms you rely on for inbound marketing go away, you still own direct distribution to the audience.
Such an approach is akin to creating a Superbowl ad (with its attendant high viewership) that you can regularly leverage to grow your brand.
4. Opaque vs. Transparent Performance Measurement
What gets measured gets done. In your marketing strategy, it's the metrics that tell you how close or far you are from hitting your target. Thus, being able to keep an eye on the relevant metrics is mission-critical.
Due to the operational nature of linear marketing, it's hard to deploy complex ways to measure the metrics that matter for each campaign. When you can't develop a granular form of control over how well you are performing, you are bound to make some assumptions.
A critical assumption with outbound marketing is that the numbers you track are telling you the whole story. There are instances in which that may not be the case.
For example, once you run a nationwide linear ad, you can receive an uptick in inquiries about your offering. However, beyond realizing which medium was most effective and how close your messaging was to the audience's needs, you can't tell much else.
That grey space is where you could be prone to making assumptions that can lead to under-performing campaigns.
In comparison, inbound marketing is digital. Consequently, you have more ways to track your progress. You then have granular control over the metrics you need to note. You don't have to settle for any assumptions.
The real beauty of inbound marketing, though, is that it allows you to connect with customers who are already into what you have to offer. Combine this with the fact that you can access and track finely tuned metrics, and you have a potent marketing avenue.
When you have the capacity to know how a lead landed on your site and what they spent time looking at, you can develop a better value proposition. A higher-quality value proposition then leads to more conversions.
5. Permission-Based vs. Interruption-Based Customer Approaches
The approach a marketing strategy takes to meet target audience members can influence the eventual outcome. There are a few other ways that significantly show the difference between the two strategies than in how they approach customers.
An outbound marketing strategy focuses on leveraging a medium that has a large following to deliver the messaging. In such cases, you can use the preferred medium to interrupt the targeted audience with ads that may or may not relate to the content.
The idea is that once you study your demographics and plan things out carefully, you can attract a portion of the masses. If, over time, you can blend small portions of such audiences into a large enough following, your business will gain the traction it needs.
When you take on inbound marketing, you flip this idea on its head.
Content marketing is permission-based; that is, a customer discovers your content organically and chooses to find your site and learn more. They may also sign up for newsletters, which implies that they accept receiving marketing information from you that they deem as relevant.
As you communicate through the medium that a customer has provided you permission to, you will encounter smaller audience numbers. However, because these are leads who already want to hear from you, they have a more significant chance of converting.
To add to that, since you are using the web with inbound marketing, you have a near-infinite audience to target. Tactics such as keyword optimization can help you respond to the right queries from leads, enhancing your chances of conversion.
6. Inward vs. Outward Flow of Communication
Another area in which you will find a salient difference is in the direction in which communication flows.
Outbound marketing aims to reach everyone. If you are between zero to 100 years of age and have a pulse, then outbound aims at reaching you with the message. Such a strategy chases the target audience, and you receive the ad whether you are interested in the subject or not.
It is worth noting, though, that in some cases, outbound marketing can be more contextual. For example, AdWords only shows you ads that relate to a topic you have looked up or run a previous search for.
For inbound marketing, the information flows towards leads interested in what is on offer. When developing your content, you rely heavily on your buyer persona as a guide.
Once you tailor-make the content to speak to your persona's need, you then disseminate it to the world. It is the audience that searches for and comes upon the information you put out. As a result, leads end up chasing you.
Adobe has recently created a perfect program for creating customized brochures that you can create and send to your customers. Adobe Express has a number of company brochure templates to choose from, allowing you to make professional looking brochures with customized information, basically in no time at all. The best part of all is the tool is completely free.
7. The Scope of the Campaign
Outbound marketing seeks to be indiscriminate in the audience it can reach. Your ads can reach the target audience at any time, whether it matters to them or not.
Therefore, it is no surprise that in certain circumstances outbound marketing can create a need that a client did not know existed.
The scope of an inbound marketing campaign is different as it focuses only on those who have shown an interest in the subject at hand. Even though this approach does not seem to go wide, it can go deep through tapping the interest of leads attracted to your product or service.
Inbound vs. Outbound Marketing: Which Way to Go?
You are only as good as your last marketing campaign results. Therefore, every professional in the field looks for that right strategy to launch their offering into the stratosphere.
In the quest for success, it is essential to weigh the inbound vs outbound marketing question in light of your objectives to find out which approach can best give you the ROI you crave.
Five Channels is a digital marketing agency committed to empowering you to develop the right message for the right audience and deliver it at the right time. Talk to us to learn how you can generate more leads for your business.
Owner and Chief Marketing Officer, Jason Hall, and his team specialize in creating brand awareness / traffic and lead generation / marketing funnel and conversion optimization, while utilizing the appropriate marketing channels available within your industry. With diverse clients throughout the world, Jason's team is well connected within many industries to assist with your marketing strategies. With no long term contracts and various levels of service, Jason's team will increase the quality of your online traffic, leads, and sales.
Free Website Audit Tool
See how well optimized a web page, landing page, or blog post is for an exact keyword or phrase
About the author...
Located in the heart of the Emerald Coast - Destin, FL, founder and Chief Marketing Officer, Jason Hall, and his team specialize in creating brand awareness / traffic and lead generation / marketing funnel and conversion optimization / and PR campaigns, while utilizing the appropriate marketing channels available within your industry.
With diverse clients throughout the world, Jason's team is well connected within many industries to assist with your marketing strategies. With no long term contracts and various levels of service, Jason's team will increase the quality of your online traffic, leads, and sales.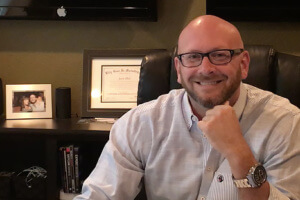 Request a digital marketing strategy session today and we'll show you what you've been missing!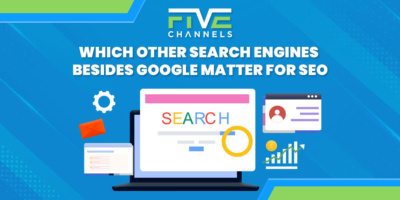 Are you struggling to improve your online presence and boost your website's SEO? Google is the most popular, but optimizing…